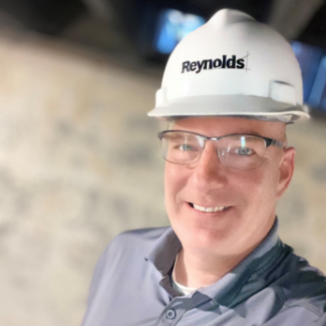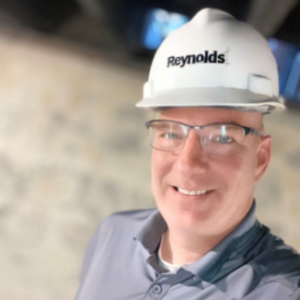 Andy Dresher joined the Reynolds Restoration Services team as a Senior Project Manager/Estimator in November 2020. As a senior project manager, Andy manages both commercial and residential disaster restoration and reconstruction projects from initial estimate through completion.
Prior to joining Reynolds Restoration, Andy held various positions in the industry including 8 years as a project manager in emergency restoration and several years working in asbestos and lead paint abatement. His love for construction started early in life – his first job as a teenager was working on a framing crew for a new construction project. Over the course of his 30-year career, Andy has worked in other industries including travel and tourism and advertising sales, but always knew he was meant for restoration and construction.
Andy's passion for emergency restoration is contagious – you can quickly tell how much he loves what he does for his clients and for his colleagues. "My job is to make someone's bad day better. Our clients have been through a lot – a fire, a flood, or some other emergency. It's great to be able to take that situation and turn it around for our clients," says Andy. "When you love what you do, you'll never work a day in your life. That's what is so rewarding about working in this industry."
Andy quickly admits he doesn't like to "let the grass grow" under his feet and is constantly keeping busy working on client projects. "I am an early riser and like to start my day around 5:30 a.m. From there, I get to the office, meet with customers, communicate with insurance adjusters, produce schedules, and make sure our projects are running smoothly," says Andy. "Before I know it, it's the end of the day – time just goes so fast."
Outside of work, Andy is likely pursuing one of his other passions – photography, videography, history, or architecture. Andy lives in the Hershey/Hummelstown area with his wife of 29 years, Tami. They, along with their two adult daughters, are volunteer firefighters with the South Hanover Township fire department where Andy serves as President.
Fun Facts
In his downtime, Andy also works in film and television production. He just finished working as the director of photography on a feature film. The project was 5 years in the making and will be released soon.
In 2014, Andy and his crew at the fire department entered the Doritos "Crash the Super Bowl" contest, where a fan-made commercial would air during the Super Bowl. Although the spot didn't take first place, it did make it to the top 10! Check it out here.
Andy is known as "Go-To Guy" to his friends and family. Need help building a deck? Repairing steps? Sanding the patio? Fixing a broken window? Andy's your Go-To Guy.