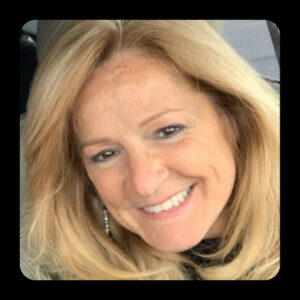 Contract Administrator Diana Stahl has been with Reynolds Restoration Services for more than a decade. Although clients may not know her name, she is an integral part of the Reynolds Restoration Services team. Diana has likely been involved in more projects than any other team member but behind the scenes. She prepares contracts, onboards new subcontractors, prepares work orders, ensures all professional licenses and insurance policies are up to date, and supports operational teams for all three offices.
"Diana has been a critical component of our success at Reynolds Restoration Services for nearly 13 years. While her role is not client-facing, she is involved in nearly every reconstruction project that comes through all our offices. I appreciate how dedicated she is to not only our customers and their projects, but also to the team. She is truly a team player and I value her contributions," says Anthony Worrall, president and owner of Reynolds Restoration Services.
Because the restoration industry is cyclical, no two days are the same for Diana. Some days she may be preparing several contracts for new clients, and other days she may be preparing work orders for subcontractors. She finds that the variety of her job is refreshing and keeps her engaged. "I love multitasking and find that I enjoy bouncing around from one task to the next," says Diana. "I also appreciate the flexibility at Reynolds Restoration to get my job done in ways that work for my schedule."
Diana credits her long tenure at Reynolds to the work culture and the bond with her teammates.  "Nobody feels like our work is 'just a job," says Diana. "Every person at Reynolds cares about our clients and we are grateful to be able to help them after a disaster or emergency. My colleagues are dedicated to our success, and I love being a part of the team."
Diana, born and raised in Central Pennsylvania, is the proud mom of two sons, Brandon and Logan. When not at work, Diana is likely working around her new house that she moved into within the last year or spending time with her family.
Fun Facts
Diana is a die-hard DIYer! She loves to make trash into treasure and often has several projects going on at home.
Cruising is Diana's favorite type of vacation. She has cruised multiple times and is looking forward to a Caribbean cruise in 2023.
Diana and her son love to visit Root's Country Market & Auction in Lancaster for their flower and plant auction on Tuesdays in the Spring and Summer.