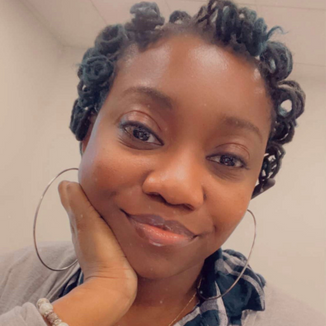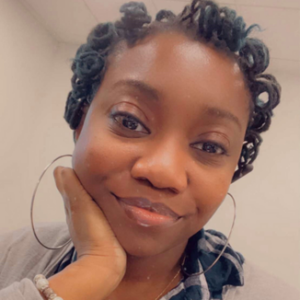 Jahselah White joined the Reynolds Restoration Services team in October 2020 as a project coordinator. In her role at the Elkridge, Maryland office, Jahselah supports the emergency services manager and project managers to ensure projects are properly documented and all parties are informed of project progress. Her role is extremely detailed oriented, and she makes sure all "i"s are dotted and all "t"s are crossed.
"I love helping our team stay focused and help to relieve the amount of work and stress that comes with our industry," says Jahselah. "I take on the task of keeping detailed notes on all of our project files. Every project is different and I see my role as keeping all "ducks in a row."
Jahselah transitioned into the restoration industry after working in property management. While the two industries share some similarities, she notes the big difference is seeing the transformation of a home or office building after a loss.
"With emergency restoration, you get to see the ugly stuff turned into something beautiful. Often times our clients are going through something awful, drastic, and traumatizing. It's really satisfying to be able to help them and see their reaction after the project is complete," says Jahselah.
Jahselah, who has an appreciation for historic homes, art, and architecture, fondly recalls one of the most memorable projects she's been involved with – a water loss at a historic home that had been renovated. The five-bedroom home experienced a burst pipe on the top floor, and water seeped throughout the home into the first floor. "The house was absolutely gorgeous. I was glad our team was able to restore the home back to its full beauty," says Jahselah.
Jahselah credits her easy transition into the industry to her teammates and especially her supervisor, Craig McConnell, branch manager at the Elkridge office. "Craig is such a great person. He is very kind and generous and is willing to do as much as he can for you. He always has my back," says Jahselah.
When not at work, Jahselah is likely volunteering at her church, or exploring a new hobby, upholstery. She is currently working on rehabbing an old couch that was left on a curb near her home in Laurel, Md. Jahselah holds a bachelor's degree from Delaware State University.
Fun Facts
A big foodie, Jahselah loves to try out new recipes and share them with her coworkers. Her signature dish is gumbo (which the team at the Elkridge office devoured!).
Jahselah has a passion for music! She is a singer in a gospel/neo-soul band and went to school for music and theatre.
Jahselah is campaigning for a monthly taco day at work – hint, hint. She loves when the team can take a break and spend time together over a meal.