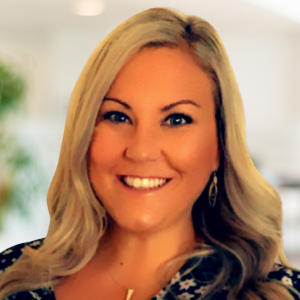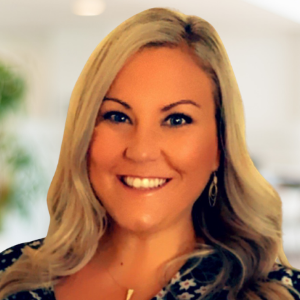 Kaileigh Colwell joined the Reynolds Restoration Services team in October 2020 as Human Resources Manager. In her role, Kaileigh leads the staff recruitment and retention efforts, employee engagement programs, and benefits administration.
Kaileigh's outgoing, compassionate, and inquisitive personality helps her in her day-to-day activities and tasks as a human resource professional. "So much of what I do involves being supportive, empathetic, and engaging with the team. I am their advocate and really enjoy helping employees with their tenure at Reynolds," says Kaileigh.
Like many other team members, no two days are the same. The emergency restoration industry is unpredictable and being flexible and fluid is often the key to success. Kaileigh prioritizes her day around the specific and immediate needs of the employees. "I reply quickly to emails and phone calls from the team," says Kaileigh. "No one should have to wait for an answer about time off or insurance benefits. Our employees are our most valuable customers and without them, we can't take care of our clients. They need to feel valued and heard, and I am proud to help them in any way I can."
The emergency restoration industry is new to Kaileigh and she credits both the leadership team and the field teams for helping her understand the process of a restoration project. Kaileigh's passion for knowledge is exhibited in her eagerness to visit job sites and attend project status meetings with the goal of learning more about how the team meets clients' needs.
When not in the office, Kaileigh is most likely splitting kid carpool duties with her husband, Ryan. Their 9-year-old twins Grayson and Brynnlee are both active on sports teams. Grayson plays both soccer and basketball and Brynnlee is on a nationally-ranked field hockey team. In the off chance there isn't a sports commitment, Kaileigh likes to spend time anywhere with the sun, sand, and a drink with a tiny umbrella.
Kaileigh and her family are huge animal lovers and share their Etters home with Daisy, an 11-year-old fox terrier; Beckett, a Cavapoo puppy; and feline family members Julius, Oliver, and Nala.
Fun Facts
Kaileigh's dream vacation is an all-inclusive tropical resort. She's hoping to take a trip with friends for an upcoming 'milestone birthday.'
Kaileigh is a die-hard Britney Spears fan. She traveled to Las Vegas with the sole purpose of seeing her perform at the Planet Hollywood Resort and Casino.
Kaileigh readily admits she prefers to order from one of her favorite local restaurants rather than spend time in the kitchen. Her go-to the past year has been the Silver Lake Inn in Lewisberry.