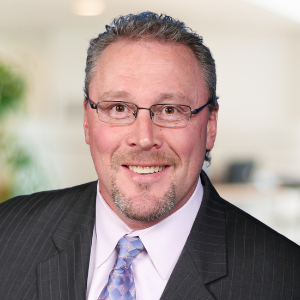 Ryan McGough joined Reynolds Restoration Services more than ten years ago as a director of business development and is currently a vice president. In his business development role, Ryan is responsible for working with commercial and industrial businesses to help them minimize risk to their properties through vulnerability analyses, emergency planning and proactive disaster management strategies.
Ryan is a natural relationship builder and views his clients as friends rather than customers. "When I speak with my clients, I really enjoy hearing about how they are doing, both professionally and personally. I have been lucky to form many lifelong friendships in this industry that transcend outside of the office," says Ryan.
Ryan adapts to change well, as evidenced by his quick transition to virtual relationship-building in lieu of face-to-face lunches and meetings. In 2019, Ryan met most of his clients at their office for meetings, or out for lunch or coffee. In 2020 he quickly shifted to finding alternate ways to build and nurture relationships and ensure his clients' needs are met.
Ryan attributes his strength in relationship-building to the overall strength of the Reynolds Restoration Services team. "I wouldn't be able to build great relationships if our team couldn't deliver extraordinary service," says Ryan. "When a client calls me with an emergency, I don't think twice about promising what we can deliver. Our team never lets me or my clients down."
When not at work, Ryan is most likely spending time with his family. He coaches baseball and helps his kids practice other sports including golf. Ryan and his wife of 20 years, Tracy, live outside of Philadelphia just five miles from where he grew up with their son Conner, age 16, and daughter, Cassidy, age 10. Their family also includes several four-legged family members. They hope to take a family vacation to California this summer.
Fun Facts
Ryan played rugby for more than two decades and even played for the USA Rugby League team from 1994-2002. His involvement with the league took him all around the world to places like Australia, New Zealand, and Europe. He is currently on the USA Rugby League Board of Directors. Ryan also ran the Philadelphia Fight Rugby League Club for eight years and the club won four National Championships in a six-year period.
Ryan is a self-described introvert, which you would not necessarily know based on his success in business development. "To have the life you want, you need to adapt," he says.
Ryan has traveled extensively but has yet to visit Yosemite National Park. He would love to see the sequoia trees and the Sierra Nevada mountains.