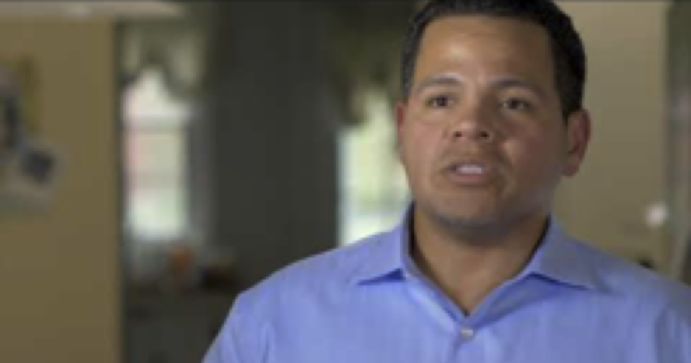 What Our Customers Think About Us
At Reynolds Restoration Services, we take pride in providing top-notch customer service and timely response to all clients in need of emergency services and reconstruction. Don't take our word for it- just take a look at our impressive Google reviews left by satisfied customers. Our reputation is built on providing outstanding assistance when it matters most, no matter the scale of the damage.
We strive to deliver exceptional results while maintaining transparency and professionalism throughout the entire process. Our team is committed to your complete satisfaction and ensuring that your property is restored to its pre-loss condition. Thank you to all our valued customers for sharing their experiences through their glowing testimonials.
S Scalia
Todd Leakway and Anthony Williams were great to work with. They got the job done and communicated with us every step of the way. They heard out our concerns and took steps to handle them.
Stu Ingraham
Reynolds did an excellent job with my kitchen. Mike was able to fix any minor issues that came his way when he installed my kitchen cabinets. Scott was great at communicating during this process as well.
Laura Wilhelm
Reynolds has been great to work with! They were easy to communicate with, on time and did good work!
Ann M. Leiner
I'm pretty sure that Reynolds Restoration stopped everything they were doing everywhere this week and came to my rescue. At least it felt like it! They saved our sanity during a challenging time. A dishwasher malfunction poured dirty water onto our kitchen floor and into our finished basement below. Todd and Anthony were here about an hour after I called to stabilize the situation. Within 2 days, Sherry and Steve advised me on what to do and in what order, to file an insurance claim. Their demo crew came every day to check in and they were great - knowledgeable, efficient and they thoroughly cleaned up after themselves. Our insurance adjuster was completely comfortable with everything they did and approved their continued work to get us whole again. This is the third time I've used Reynolds for restoration issues (including one on Christmas day!) and I couldn't be happier with the care and respect they've shown us. They treat every dollar as if they are paying it themselves too. My next house will be waterless (lol) but until I get there, I have Reynolds Restoration on speed dial.
Jennifer Lee
Mary, Steve and Edwin worked on water damage restoration at our home and we had a wonderful experience with them. They were very responsive from the start, accommodating with scheduling, friendly and knowledgeable. They kept us in the loop and explained what all they were doing along the way. They also made sure to close off certain areas of the home for us to make the repairs as non-disruptive as possible, which we especially appreciate given we have a newborn. We were very impressed overall. We are so glad that we went with Reynolds because of this team — they helped make an unfortunate situation (a drain pipe leak) a lot less stressful.
Isaura Simpson
Got up praying for my family and the church family too. Just asking for healing and Remember what he brang me out of.
Mary Jennings
Just a few words! Capable - Efficient - Honest - Kept Appointments promised - Hardworking teams - Good worker compatibility - Good communication with my husband and me - Courteous - Clean work - thorough clean-up - Reliable - All staff and Teams get a big A + in our book. Recommending them to everyone! Thank you Reynolds Restoration! Sincerely Rod & Mary, West Chester, PA.
Sandra Morales
I am very well satisfied with the service I received from Reynolds Restoration after water damage in my house. Everyone I dealt with was very professional and courteous. They took very good care of my furniture, belongings, and home during the entire repair process. Communication was timely and accurate. The project was completed a couple days ahead of schedule and I am very happy with the quality of their work.
Lisa Sparks
Greg with Reynolds was very responsive and easy to work with. He was on time, worked quickly, and was very nice. He kept the work space clean as well.
Bonnie Grannells
Can't say enough about the job Troy did for me. He was very thorough. I feel like he went over and beyond what anyone would have done for me. I recommend this company without question!!!!
Terry Rumsey
Ismery and Edwin were very knowledgeable, professional and responsive. I would highly recommend using Reynolds for their water mitigation services!
Gina Johnson
The stained wood grooved ceiling over our deck had turned dark from moisture and age. It truly looked like it had mold or mildew growing on it. Our entire experience with Reynolds was positive. Steven did the initial inspection and kept me updated on scheduling. Brad, Anthony, and Todd were phenomenal. They cleared the deck of furniture and plastic sheet wrapped every surface that might be damaged by the cleaning solution. They even protected our surrounding shrubbery. This was a very high ceiling and the cleaning process was not easy. I was thrilled to see how good it looked after being cleaned. But when Brad, Anthony and Todd returned and applied a clear sealant to the wood... I was amazed. Now our old original stained wood ceiling looks almost as good as when it was brand new! Brad and Anthony also followed up to ensure the sealant was drying correctly. Great job!! Gina and Ed Johnson
We have a solution for all your Restoration needs.
Contact Us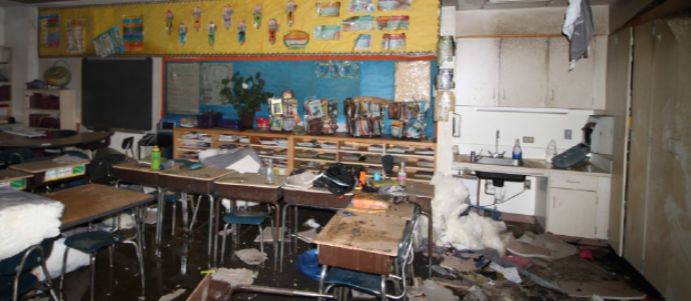 ')