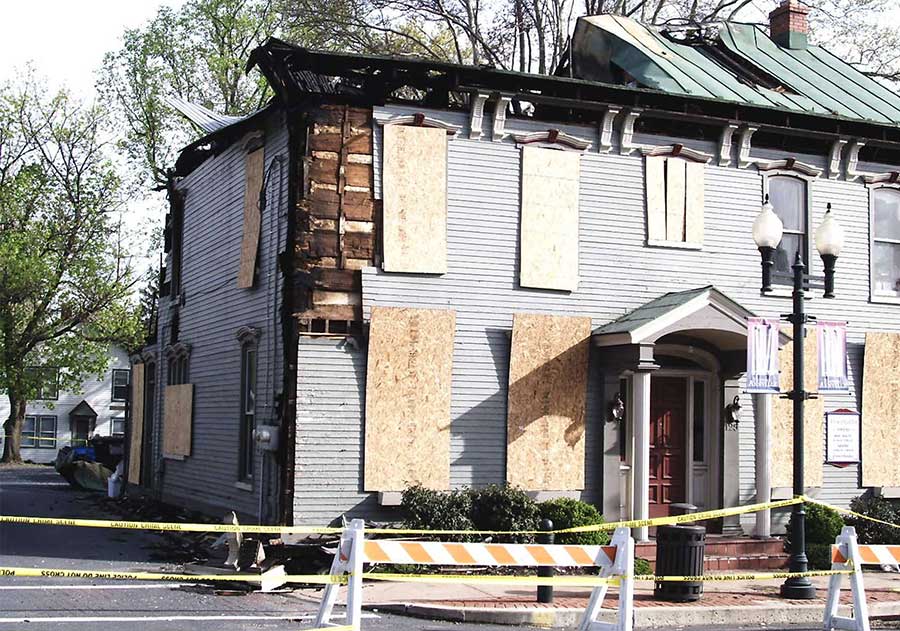 About Us
Servicing both commercial and residential clients since 2005, Reynolds Restoration Services is the premier disaster restoration and reconstruction company in the Pennsylvania, New Jersey, Delaware, Virginia, and Maryland service areas. Our qualified and dedicated staff is always on call to respond to Fire, Storm, Water and Mold damage 24/7 every day of the year.
Reynolds Restoration Services is a division of SitelogIQ. SitelogIQ (formerly Reynolds Construction, Reynolds Energy Services and Reynolds Consulting Engineers) is one of the largest full-service facility planning, design, and construction management companies in the U.S. dedicated to creating healthy, efficient work environments and multi-unit living spaces.
Unique Strengths
Proven Ability to Manage Complex Commercial and Institutional Losses – From the tens of thousands of gallons of water that rushed down eight floors of a multi-tenant high rise to the sewage line break at a hospital pharmacy, Reynolds Restoration Services quickly set up containment and performed remediation. With the help of our construction professionals, speedy reconstruction returned each client to normal operations as quickly as possible.
Commitment to Quality – Reynolds Restoration Services is committed to providing our clients with a high-quality construction project. A superintendent oversees all field operations and performs daily jobsite inspections, ensuring that all work being done in your facility is in accordance with job specification.
Expertise and Support – Reynolds Restoration Services is part of Reynolds, a full-service facility design, engineering, construction, energy and lighting solutions company. We can call upon the resources of the 100 construction professionals that make up Reynolds at a moment's notice.
Available to Begin Work Immediately – We are ready to respond 24/7 to your emergency needs. Within hours of receiving the first telephone call, Reynolds will mobilize personnel and equipment to the property.
Our Team
We have a team of restoration and construction professionals second to none in the industry. Each kind of catastrophic event requires a specific skill set for clean-up and restoration. Reynolds Restoration Services employs professionals with the necessary skills to handle any type of catastrophic event. Our experienced team of professionals includes:
Certified fire and smoke damage restoration technicians
Certified water damage restoration technicians
Contents cleaning professionals
Odor removal specialists
Carpenters
Electricians
Plumbers
Drywallers
Painters

24-HOUR SERVICE
With services available 24 hours a day, Reynolds Restoration is there for you when you need us. Thanks to our long history in commercial and residential damage restoration, we know that every minute counts after an incident. The faster we can respond, the more likely we will be able to prevent further damage to your property and its contents.
We offer 24-hour restoration services from three locations serving Central PA and the Philadelphia, Baltimore and DC metro areas. If you need damage restoration services of any kind, contact us first. We'll come to your site and begin cleanup, repairs and restoration to help minimize the inconvenience and trauma for you.