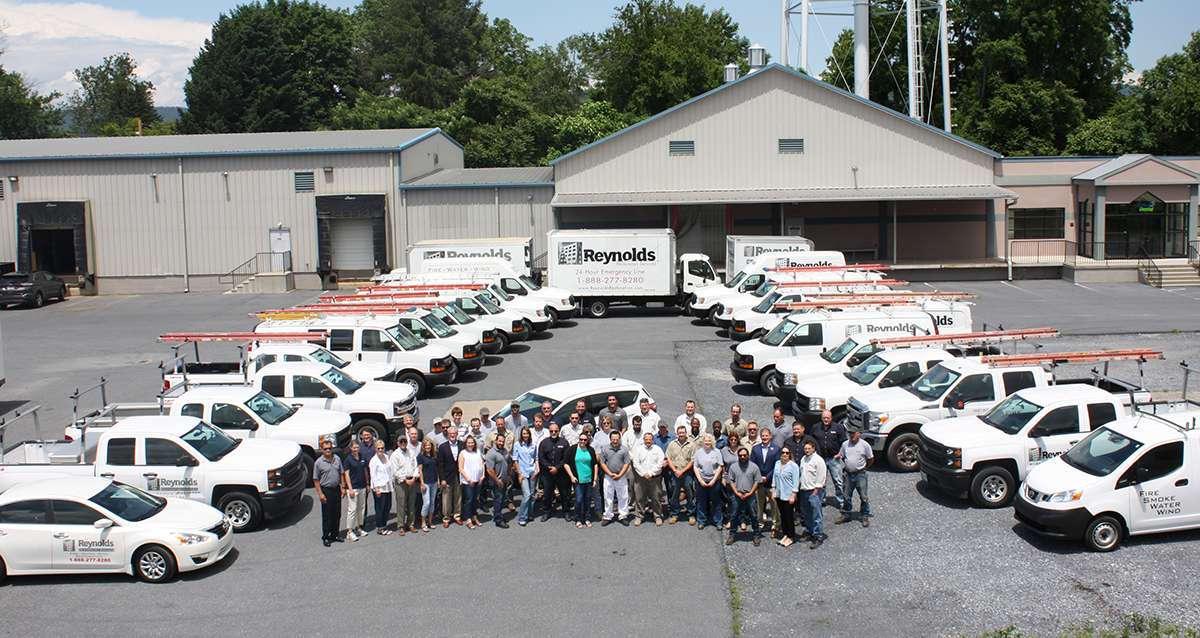 Careers
At Reynolds Restoration Services, we value team members who share our core values, and are ready to meet our clients' expectations each and every time. From project managers to carpenters to emergency technicians, there are many opportunities for growth and learning with the team.
Current Openings in Harrisburg/Central PA
Company Culture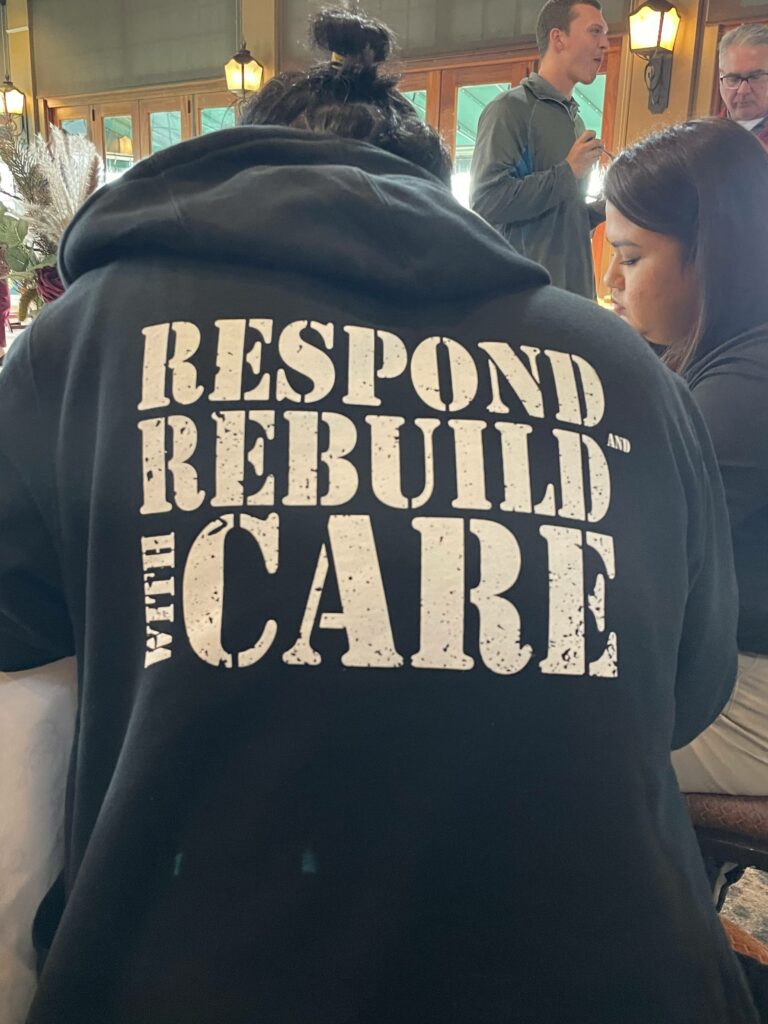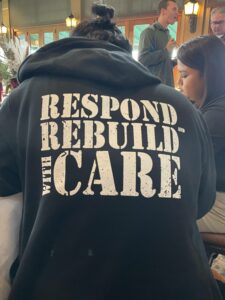 At Reynolds Restoration Services, our company culture is more than just a set of values we put on our walls. It's the very foundation on which our independently owned business thrives. We pride ourselves on fostering an environment that embodies integrity, candidness, safety, respect, fun, preparedness, passion, and humility. These core values not only guide our work but also help us create a unique and welcoming atmosphere that sets us apart from other construction and restoration companies.
Our team members often share how "different" it feels to work at Reynolds Restoration Services, and that's something we're truly proud of. Here, we believe in treating every individual as a valuable member of our family, rather than just a "number." We understand that when our employees feel valued and respected, they bring their best selves to work and contribute positively to the success of the company.
Safety is a top priority and core value at Reynolds Restoration Services, and we are committed to creating a safe and secure working environment for all our team members. Our focus on preparedness ensures that we are always ready to tackle any challenge that comes our way, while our passion for what we do drives us to achieve excellence in every project we undertake.
We also know that having fun and maintaining a sense of humility are essential components of a healthy work-life balance, so we encourage our team members to enjoy themselves while staying grounded in our shared values. This unique blend of professionalism and camaraderie fosters a true team spirit, ultimately benefiting both our employees and the clients we serve.
In essence, the company culture at Reynolds Restoration Services is a testament to our commitment to creating a supportive and fulfilling workplace where every individual can thrive. By embracing our core values and treating each team member like family, we've built a strong, united workforce that's dedicated to providing exceptional restoration services for our clients.
Team Member Compensation and Benefits
The Reynolds Restoration Services comprehensive benefits package includes a variety of programs for our employees to choose from to meet both individual and family needs, including:
Paid Time Off
12 days PTO (includes sick, vacation, and personal days)
9 paid holidays
Medical & Prescription Coverage
PPO or QHDHP
Flexible spending
Health Savings & Health Reimbursement Plan options
Live Health Online (telemedicine)
Dental & Vision Coverage
401K Retirement Plan
Reynolds Restoration Services matches 50% of first 5% contributed
Employer Paid STD, LTD, Life & AD&D Insurance
Life and Accidental Death and Dismemberment insurance
Short Term and Long Term Disability Benefits
Additional & Optional Benefits
Voluntary employee-paid life insurance for employee, spouse, and dependents
Voluntary employee-paid accidental death and dismemberment insurance for employee, spouse, and dependents
Voluntary employee-paid short and long-term disability for employee, spouse, and dependents
Employee Assistance Program
Flexible Work Hours
Company-Paid Training and Continuing Education
Profit-sharing and performance-based incentives

24-HOUR SERVICE
With services available 24 hours a day, Reynolds Restoration is there for you when you need us. Thanks to our long history in commercial and residential damage restoration, we know that every minute counts after an incident. The faster we can respond, the more likely we will be able to prevent further damage to your property and its contents.
We offer 24-hour restoration services from three locations serving Central PA and the Philadelphia, Baltimore and DC metro areas. If you need damage restoration services of any kind, contact us first. We'll come to your site and begin cleanup, repairs and restoration to help minimize the inconvenience and trauma for you.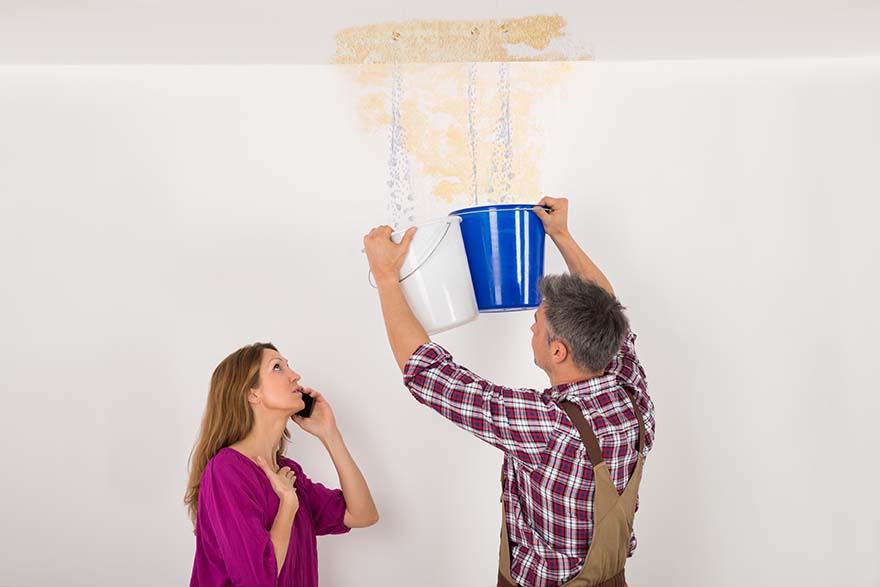 ')