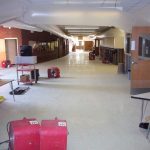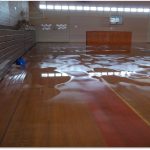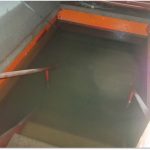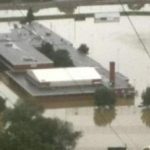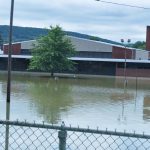 Project Background
The Danville Area Middle School was heavily damaged by flash flooding of the Susquehanna River caused by a historic tropical storm that made its way from the Gulf Coast to the mid-Atlantic region. Loss estimates were in the millions and the District engaged Reynolds Restoration Services for emergency remediation of the 90,000-square-foot building.
Reynolds Restoration Services drew on its extensive resources to staff the job with a labor force of more than 70 crew members, managers, and project executives.
The team mobilized four large desiccant dehumidifiers with generators and 350 air movers.  Flooded structural elements such as drywall, plaster, doors, wood framing, and insulation were removed and discarded. The salvaged structure received thorough cleanings and decontamination, and was encapsulated with paint containing anti-microbial agents. The $1 million remediation phase of drying, decontaminating, deodorizing, and stabilizing took three weeks.
Project Specs
Solutions: Restoration
Services Provided:
Reconstruction
Project coordination/project management
Contents cleaning
Air quality testing
Demolition
Asbestos abatement
Structural drying and cleaning
Negative air containment systems
Deodorization
Suspended ceiling systems
Painting
')