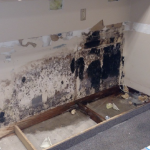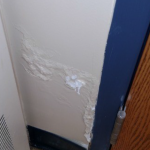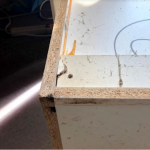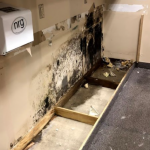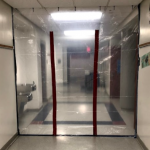 Project Background
The summer of 2018 was one of the wettest on record. Torrential rain created challenges for many school district facilities, most notably an increase in moisture and humidity and subsequently, mold. While the wet weather contributed to ideal conditions for mold growth, many districts mistakenly helped the mold spread through their buildings by shutting down HVAC systems for the summer months to reduce utility costs. Properly functioning HVAC systems help prevent mold growth by removing humidity and moisture from a building. Several school districts discovered mold issues in late August and early September, as school administrators reported back to work to prepare for the school year.
Reynolds Restoration Services responded within an hour to all mold issues, and within several hours, had full crews on-site to begin remediation. The sites were contained and put under negative pressure to prevent spreading, followed by a thorough cleaning of all surfaces and removal of soft goods that could not be cleared of mold. For several districts, our team performed structural repairs such as installation of new drywall and casework in addition to mold remediation.
One common challenge shared by all districts was how to address the problem in a timely manner to either start school on time, or limit the number of missed school days. Reynolds Restoration crews worked 10-12 hour days, 7 days a week, to help open schools as quickly as possible. All clients were able to open their schools within one week of discovering mold.
Project Specs
Solutions: Restoration
Services Provided:
Remediation
Structural Repairs
Negative Pressure
Drywall
Sinks
Barriers
')