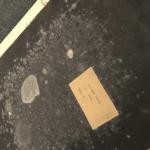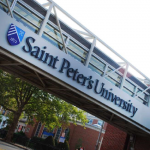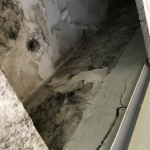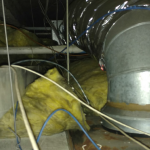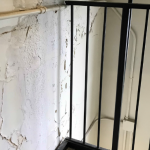 Project Background
St. Peter's University, located in Jersey City, NJ, is home to approximately 3,500 undergraduate students. Like many organizations in the Mid-Atlantic region, torrential rain in the summer of 2018 created challenges for building and facility managers, most notably an increase in moisture and humidity and subsequently, mold. After students in a residence hall complained about headaches and mold-related health issues, University administrators discovered mold hidden throughout 80 rooms and the common areas of a dormitory. Students were immediately rehoused in an extended-stay hotel, and Reynolds Restoration Services was engaged to help address the mold growth.
Reynolds Restoration Services immediately contained the entire building and put it under negative pressure to prevent further spreading of spores. All hard surfaces were cleaned and soft goods such as mattresses, pillows, curtains and carpeting were removed and discarded. Within two weeks, remediation crews had removed mold from the dormitory, and turned the building back over to the university so students could return to campus.
One common challenge shared by all education facilities, whether it's K-12 or higher education, is how to address the problem in a timely manner to either start school on time, or limit the number of missed school days. Reynolds Restoration crews worked  two 12-hour shifts, 7 days a week, to demo drywall and clean all hard surfaces. Our goal was to help students return to their normal routine as quickly as possible in a safe, healthy environment.
Project Specs
Solutions: Restoration
Services Provided:
Negative pressure
Cleaning
Soft goods removal
Mold remediation
Containment
Drywall

')