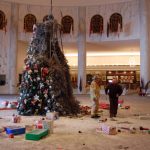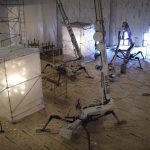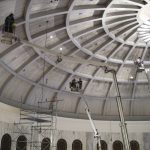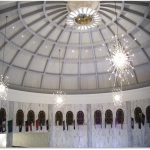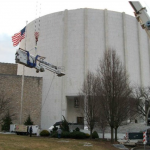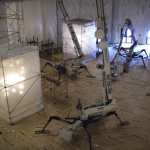 Project Background
Reynolds Restoration Services was hired by Milton Hershey School and Travelers Insurance for emergency restoration and reconstruction services to their 240,000-square-foot Founders Hall. The damage resulted from a fire in a 40-foot Christmas tree in December 2009. The rotunda, cafeteria, and executive complex received the most damage with heavy soot throughout the building.
Reynolds Restoration provided large-scale project management and cleaning services using over 100 employees in two shifts to get the school and executive offices occupant ready in six days. A team of 60 workers performed duct cleaning around the clock for three weeks. The cost of the project was $3.3 million and was fully complete in 3 1/2 months.
Founders Hall is an iconic building on the campus of the Milton Hershey School, and is used regularly for student programming in addition to housing the cafeteria and administrative offices. Reynolds Restoration Services had to complete the work in a swift manner to prepare the building for use as quickly as possible.
Project Specs
Solutions: Restoration
Services Provided:
Construction management
Reconstruction
Project coordination/project management
Structural cleaning
Negative air containment systems
Deodorization
Large scale duct cleaning
Suspended ceiling systems
Acoustical grid
Painting
')