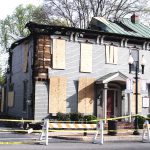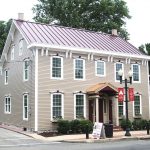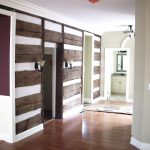 Project Background
Reynolds Restoration Services cleaned, restored, and repaired The Flower Garden's retail and residence spaces following a fire. The building located within a historic commercial district.
The residence portion was boarded up and tarped and shoring braces were installed. The inventory and equipment for the retail portion of the building was processed, cleaned, and restored prior to reconstruction. Reynolds Restoration Services worked with the owners, the local historic commission, the zoning board, and the county to preserve the historic nature and architectural integrity of the building while enforcing modern construction standards.
The original interior log walls were cleaned and left exposed. The wooden clapboard siding was replaced with maintenance-free cement siding and composite millwork. Architectural details were fabricated to match the original aesthetic.
Project Specs
Solutions: Restoration
Services Provided:
Emergency services
Mold remediation
Design engineering
Municipal project approval
Reconstruction
Project coordination/project management
Contents cleaning
Demolition
Structural drying and cleaning
Deodorization
Painting
')