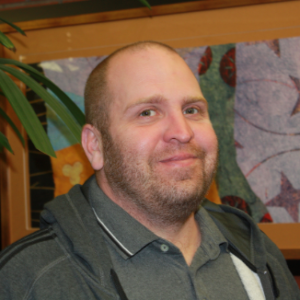 Ed Denton joined Reynolds Restoration Services team in 2017 as a mitigation technician before being promoted to emergency services field supervisor in March 2020. As an emergency services field supervisor, Ed is responsible for overseeing emergency projects to ensure clients' needs are met every time. Ed also works closely with the field teams making sure they have the proper training, equipment, and other resources to successfully complete each project.
Ed thrives and excels at not only being able to react and respond to emergency situations with professionalism but also in connecting and comforting clients. "With residential emergencies, people are often in shock and don't know what to do," says Ed. "I am a people person and help calm them down and offer guidance and reassurance that we will take care of them."
Clients often share their positive experiences about working with Ed. One homeowner shared that Ed got her through one of the most difficult days of her life, after her entire home was destroyed during a storm. "I was sick with fear and sadness and Ed innately knew this. He told me to take a deep breath and take my time. Then, as we walked through the house to inspect my personal items, he continued to offer me encouragement," shared the homeowner.
One of the more memorable projects Ed has been involved with was a recent fire at a school. The emergency team worked 12-hour shifts to clean classrooms and restore the building in two weeks. "I love the hard work our team shows on each job. It's fun to work with such a dedicated team," says Ed.
Born and raised in Philadelphia, Ed is a self-described "city boy." He is the proud father of Daniel, age 13, and Abigail, age 8. "Being a dad is my greatest accomplishment in life," says Ed. Ed and his children also share their home with Bella, a 2-year-old rottweiler.
Fun Facts
Ed is a die-hard fan of American rock band Shinedown. He has been to more than 50 concerts in 12 states.
Although born in the heat of the summer, Ed loves the cold weather. Given the opportunity, he would love to travel to a cabin the woods of Maine or Colorado during the winter.
Ed loves chicken parmesan and would eat it every day if he had to, but you will never find him ordering sushi.