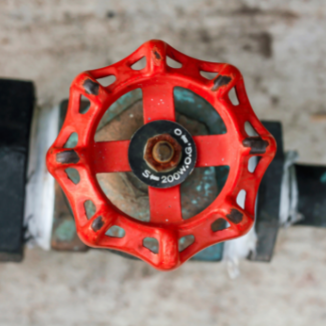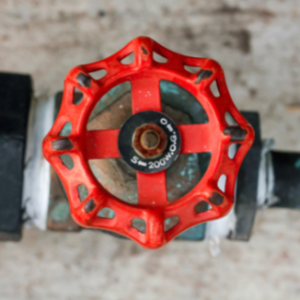 Heading out of town on vacation? Closing the office for a few days for the holidays or another reason? You may be tempted to shut off some utilities to save money – and in some cases, this is a great idea! Turning back the thermostat or shutting off lights can help you see a reduction in your utility bills.
You can also save money – and reduce your risk of flood damage – by shutting off the water supply in certain situations at your home or business. Let's take a look at when you should shut the water off, its benefits, and how to find and shut off the main water valve.
When to Shut Off Water
Shutting off the water supply to your home or business is ideal in two distinct situations – if the building will be unoccupied for more than 24 hours, and in extremely cold temperatures. In both situations, there is an increased risk of potential flood damage.
Vacation: Families are getting back to long trips and extended vacations. Whether you are heading to the beach for a 3-day weekend or traveling cross-country for several weeks, you should take the extra few minutes before you leave to turn off the water supply to your home. Burst pipes and leaking appliances can cause thousands of dollars in damages when not found quickly. If you are leaving your home for more than 24 hours, it's a good idea to turn off the water supply.
Extended Unoccupied Building: For businesses that close their doors to employees and guests for an extended duration, turning off the water has the same impact as shutting it off for a residence. If you own the building where you conduct business, it's a good idea to shut off the water if you have to close for more than a few days, and especially for an extended period of time. Unoccupied buildings are at a high risk for structural damages if a water emergency occurs.
Winter Freeze: In the Northeast, the winters can be brutal. If the outside temperature is falling, be sure to shut the water off to the outside faucets and protect them with rags, newspapers, trash bags, foam, or even bubble wrap. The extra layer of protection adds warmth and can help prevent frozen pipes. If you are leaving the home during a freeze, set your thermostat to at least 55 degrees to help prevent the pipes from freezing. Important: if you are going on vacation during the winter months, you should drain the pipes before turning the water off. 
Benefits of Shutting Off Water
If you are leaving your home or business unoccupied for an extended period of time, or are expecting extremely cold temperatures, there are several benefits to shutting off the main water source to your property. The benefits include:
Risk Prevention: Nothing is more damaging to a structure than water or fire. Imagine if you are on a two-week vacation and during the first few days the water line to your refrigerator breaks. Over the rest of the vacation, gallons of water will continue to leak into your home until you find it when you return. Not only will the water damage the floors, subfloor, carpeting, and drywall, it will also help create ideal conditions for mold growth. When you shut off the water before you leave the house, your risk of water damage drastically decreases.
Minimize Expense: Even if you have homeowners' insurance, a water loss can quickly become expensive. Some policies do not cover a loss if the emergency occurred when the building was unoccupied. Always check your policy before leaving for vacation to make sure you are covered in case of a flood. Even if you have insurance coverage for water damage, you may also have additional expenses that are not covered by your policy. Some personal items may not be covered, and of course, sentimental items are priceless. By shutting the water off to your home, you can save thousands of dollars in expensive repairs and items replacement.
Reduce Stress: Any emergency at home or business can be stressful! The stress of dealing with the insurance company, finding a place to stay or work until repairs are complete, and sorting through damaged items can be overwhelming. When you shut the water off to your home or office, you are helping to reduce any future stressors caused by a water emergency.
How to Shut Off Main Water Valve
Everyone in your home, or the individuals responsible for building maintenance at your office, should know how to safely and properly shut off the main water valve not just for vacations, but also in case of a water emergency. The good news is the hardest part of shutting the water off is actually remembering to do it!
To shut off the main water valve:
Locate the main water supply valve in your home or office. The valve will have a wheel control or a lever to open and close the water flow. The main water valve is usually located in the basement, in a crawl space, outside the building, or at a concrete slab outside. Not sure where it is? The most likely location the valve is located is on an interior wall near the front of the house or building.
Once you have found the water shutoff valve, you will need to turn the valve to shut off the water. For a wheel valve, turn it clockwise. For a level valve, turn it perpendicular to the pipe.
It's best to try this several times to make sure you understand how to properly shut off the water to your home or building. Test it a few times to make sure the water does not flow to the sinks, appliances, showers, and other water sources.
Water and Flood Damage Restoration Services
While we hope you never need our services, Reynolds Restoration Services is here to help both home and business owners after a water loss. Our team of experienced emergency restoration professionals has been helping people for more than 15 years in Harrisburg, PA; Philadelphia, PA; and the Baltimore, MD/Washington DC metro areas restore their property to its pre-loss condition after a flood.

Our emergency services team is on-call 24/7 to help. Let us help you restore your home or business after a water loss. We can assist with flooding, mold remediation, water remediation, and reconstruction.

')