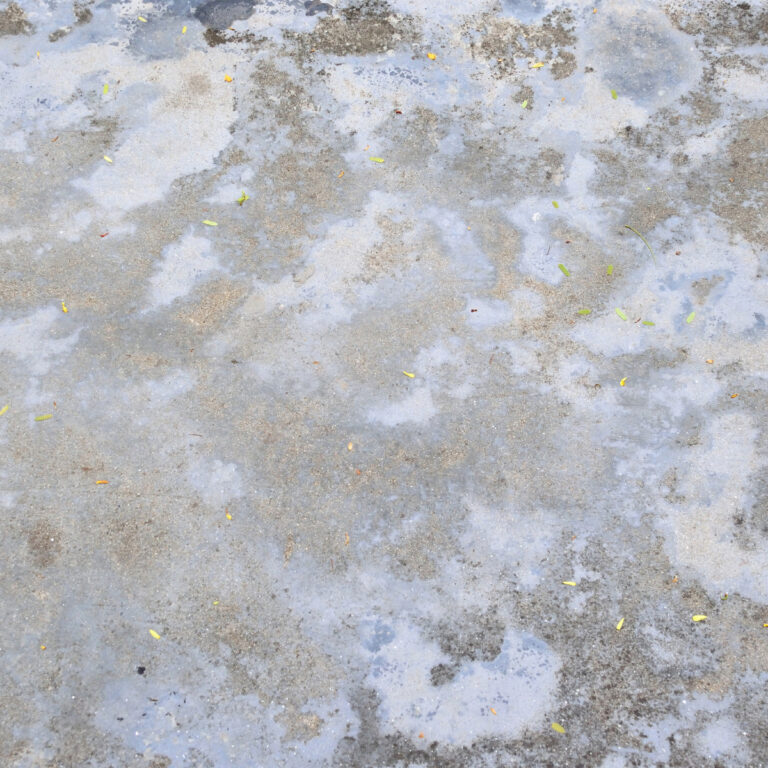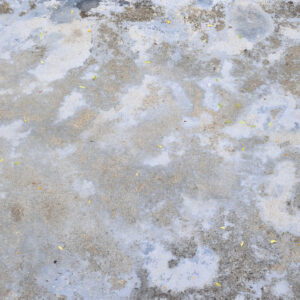 After flooding or other water damage emergencies, it's important to completely dry out the affected areas before working on any remodeling or reconstruction. Restoring concrete after water damage is critical as water and humidity can lead to additional damage including a mold outbreak. Many home and business owners take the time to dry out materials like carpeting, drywall, ceilings, furniture, and hardwood floors, but often incorrectly assume concrete to be dried.
The fact is, concrete floors are a dense material that takes a long time to dry completely. When contractors assume it is dried and install new floor coverings overtop the concrete, or homeowners place furniture or other items on a damp concrete floor, it becomes vulnerable to additional damage and other issues.
If you've suffered water damage in a basement or other area, how do you get the moisture out of concrete? And what steps should you take to remediate concrete water damage in your home or business? Let's take a look at what causes water damage to concrete and what you should do after a water incident.
What Causes Water Damage to Concrete?
The most common cause of water damage to a concrete floor is flooding from a rainstorm or another severe weather event or a burst pipe in the home or building. Water damage to concrete floors can happen from many other causes including:
Snow or icemelt
Natural disasters
HVAC issues or malfunctions
Faulty household appliances
Plumbing issues
Water or moisture buildup in crawl spaces and basements
If you've experienced water damage and are unsure how to get started to dry out and repair your home or business, reach out to the team at Reynolds Restoration Services for help. We have the training, expertise, and equipment to start water mitigation immediately.
How to Repair Wet Concrete
To minimize the risk of long-term structural damages and mold issues, it's important to remove moisture and repair wet concrete as soon as possible after a water-related emergency. Even though concrete may look dry, it can hold water and remain damp if not addressed properly.
If you have wet concrete in your home or office, follow these steps for repair:
Remove standing water. The drying process for wet concrete begins with the removal of all standing water. If it is a small spill or seasonal leak, you can remove standing water with towels or absorbent cloth rags. If there is a lot of water from a burst pipe or a flood, you may need equipment like a sump pump or wet vacuum to do the job.
Dehumidify the space. After removing the standing water, the next step is to dehumidify the space. The biggest challenge with damp concrete is that it loses itss adhesion properties and will not bond with anything until it dries out. This can make it hard to repair leaks or cracks properly. Use your home or office dehumidifier to dry out the affected space, especially if the humidity level is above 50%.
Create air movement. To speed up the drying process, place fans in the affected room close the doors. The air movement will help dry out the concrete.
Drying out concrete floors is important after a flood or water loss before you start any remodeling or construction work. If your concrete floors and walls are damp and still have humidity trapped in them, it could cause mold and mildew to form. Concrete repairs should be the first step in getting your home back in shape. If there is too much water to handle on your own, consider hiring a professional to dry out the concrete for you.
Learn About Our water Damage Restoration Services
How Professionals Dry Concrete Floors
After a severe flood or water-related incident, it's best to contact a professional emergency service company to help you in drying out and restoring concrete floors after water damage. If they are not properly dried, the concrete can start to deteriorate and affect the structural integrity of the property. Professional restoration service companies will use specific equipment and drying techniques including:
Containment chambers: A containment chamber is essentially a method or a barrier to trap the moisture as it evaporates from the concrete. Professionals will use either boxes or large pieces of plastic taped to the floor. By trapping the moisture released from the concrete, optimum humidity levels can be reached quicker.
Low grain refrigerant (LGR) dehumidifiers: Low grain refrigerant (LGR) dehumidifiers have a double cooling system that lowers the temperature of air once inside the device. These dehumidifiers are important in challenging water damage restoration jobs where high amounts of water are involved, such as a catastrophic flood or a large-volume leak.
Emergency Restoration Services for Water Damaged Concrete
Reynolds Restoration Services is the premier commercial and residential emergency restoration company in the mid-Atlantic region including Harrisburg, PA, Philadelphia, PA, and the Baltimore/DC Metro area. With more than 15 years of experience, our team of professional and certified emergency technicians is on-call 24 hours a day to respond to floods, water leaks, and storm damage that can cause water damage to concrete.

We know how stressful water damage can be for a homeowner or business owner and will work with the insurance company to restore properties to their pre-loss condition quickly. While we hope you don't need our services, know that we are here to help with restoring concrete after water damage. Let us take care of water and flood remediation so you have peace of mind the project is done professionally to prevent further damage down the road.

')