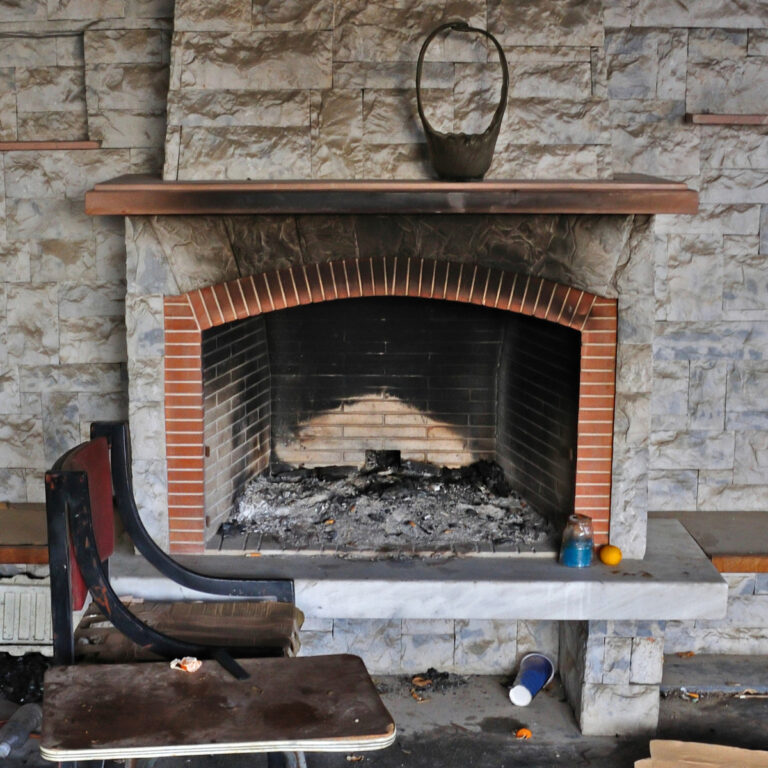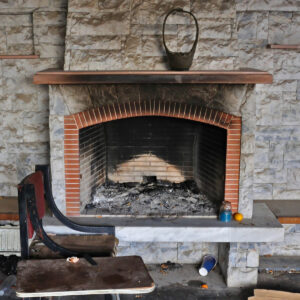 As a homeowner, you likely face many challenges with keeping up and maintaining your home. Black soot is one of the issues you may encounter over time. Common sources of soot include candles, fireplaces, and even stoves. Is soot dangerous though?
Black soot from a fire can not only be unsightly, but it can also be harmful to home occupants. What exactly is black soot and is soot dangerous? Let's take a look at how it's harmful and also what to keep in mind if you are removing it yourself.
What Is Soot?
Soot, also called black soot, is a residue that sticks around after a fire in your home. Basically, it is a result of incomplete combustion. Incomplete combustion occurs when there isn't enough oxygen or air supply and the burning carbon produces soot particles.
Soot particles are made up of acids, chemicals, metals, soils, and dust. These tiny particles can spread throughout a home and attach to surfaces. Many homeowners are familiar with soot that collects near a fireplace. When the fireplace isn't adequately vented, soot can build up around the fireplace itself. Candles also produce soot and should be used with caution.
The most common cause of soot is a house fire. After the fire is extinguished, you will notice the black soot on almost every surface – furniture, walls, floors, carpeting – practically everything that was affected by the fire.
Commercially, soot is produced by burning fossil fuels and contributes to air pollution. Examples include burning coal for electricity or fuel, manufacturing, oil refining, and operating a gas-fueled vehicle. 
What are the Dangers of Soot Exposure?
While a brief exposure to soot isn't likely to cause serious health risks, consistent exposure should be taken very seriously. Soot particles are very tiny and can enter the body easily through inhalation, ingestion, or even through the skin. People with soot sensitivity may experience issues including:
Asthma
Coughing attacks
Trouble breathing
Headaches
Nausea
Eye irritation
Sore throat
Nosebleeds
The health hazards of soot exposure shouldn't be taken lightly. Being exposed to the chemical compounds in soot can negatively affect your overall health. If you've noticed a soot buildup in your home, you may be able to remove it yourself. For large-scale soot issues, you should contact a fire restoration company for assistance.
How to Remove Soot
If you discover a small soot spot in your home, you may be able to clean up the soot yourself. For example, a small soot deposit caused by a candle or a minor kitchen fire can be addressed using a DIY method.
First, be sure you wear gloves, a mask, and clothing that you don't mind getting dirty. Vacuum the affected area, preferably using a HEPA vacuum, to remove loose particles. Then use a damp cloth to wipe the affected area with trisodium phosphate, or TSP. TSP is the best product to remove soot. If you cannot find TSP, create a mixture of water and a degreaser dishwashing liquid.
There are also specialty sponges to help remove soot. Soot sponges, also called dry cleaning sponges or chemical sponges, are made of vulcanized rubber. The sponge is designed to attract, grab, and cling to soot to lift it from the surface.
For large-scale fire damage with soot, it's best to contact a professional smoke and fire restoration company for assistance. When there are large deposits of soot, especially after a house fire, you can cause more harm than good if you attempt to remove it yourself. The small particles can spread throughout your home and absorb into areas that were not even affected by the fire. Residential and commercial emergency restoration teams have the training, expertise, and equipment to remove soot safely.
LEARN ABOUT OUR FIRE DAMAGE SERVICES
Fire and Smoke Damage Restoration Services
Soot and smoke odor can be very difficult to remove after a house fire. At Reynolds Restoration Services, our team of smoke and fire remediation professionals has the tools to get the job done right and restore your home to its pre-loss condition.

Removing soot yourself can do more harm than good. We use commercial-grade air scrubbers and smoke odor removal techniques after a house fire. We also work with local, regional, and national home insurance companies to help homeowners through the claims process. If you've experienced a house fire in Philadelphia, PA, Baltimore, MD, or Harrisburg, PA, and don't know where to turn, call us 24/7 at 1-888-277-8280 for immediate response. Our goal is to always respond and rebuild with care.

')