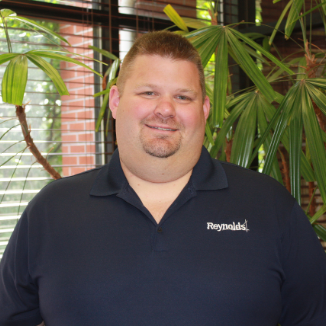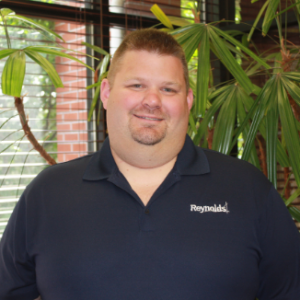 Steve Davis is one of the first employees at Reynolds Restoration Services, joining the team in 2005 as a carpenter. In the last 15 years, he has served in different roles including foreman and project manager/estimator. In 2018, Steve took on the role of Emergency Services Manager for the Harrisburg office. In this position, Steve coordinates resources, equipment, and training for emergency projects.
Steve values the variety of working in the restoration industry. "Because of the nature of what we do at Reynolds Restoration relies on unpredictable emergencies, no two days are the same. Some days I am in the office working on estimates and paperwork, and other days I am out in the field helping our crews with emergency response or reconstruction," says Steve. "I like not being behind the computer all day long, and I appreciate the diversity of my job."
Steve has seen many kinds of emergencies over his 15+ years with Reynolds Restoration and estimates he has worked on more than 2,500 different projects since 2005. The project that sticks out the most to Steve was the fire cleanup and reconstruction project at Founders Hall at the Milton Hershey School. The fire occurred the week prior to Christmas, and within a few hours more than 100 team members were dispatched to the location. The team worked for several weeks to clean up after the fire and then work on reconstruction.
"The project was so unique because of the architecture of the building. We had to bring in special lifts to reach the 100-foot ceilings and had to make sure we covered the marble flooring while we worked. The project was definitely challenging but the team did a great job," says Steve.
When not at work, Steve is most likely working on a remodeling project at his Harrisburg home. Steve purchased his house in 2008 and immediately started a full remodeling project. He ripped it down to the studs and redid the electric, HVAC, insulation, drywall, and more, taking just over two years to complete. He also built a garage, and recently completed a siding and stone project on the exterior. He credits his dad, a lifelong carpenter, for teaching him these skills.
Steve has more than 15 years of experience and is certified by the Institute of Inspection, Cleaning and Restoration Certification as a Water Damage Restoration Technician and Applied Microbial Remediation Technician. Steve has also completed a Restoration Project Management course through Violand Management Associates at Kent State University in Ohio.
Fun Facts
Steve likes to travel to the Riviera Maya and Cancun areas of Mexico. He feels fortunate to have been able to take a trip with friends in January 2020 and looks forward to being able to travel again soon.
Originally from Tamaqua, Steve moved to Harrisburg on a whim in 2003.
When not tackling home renovation projects, Steve can be found restoring a 1959 Dodge pickup truck.