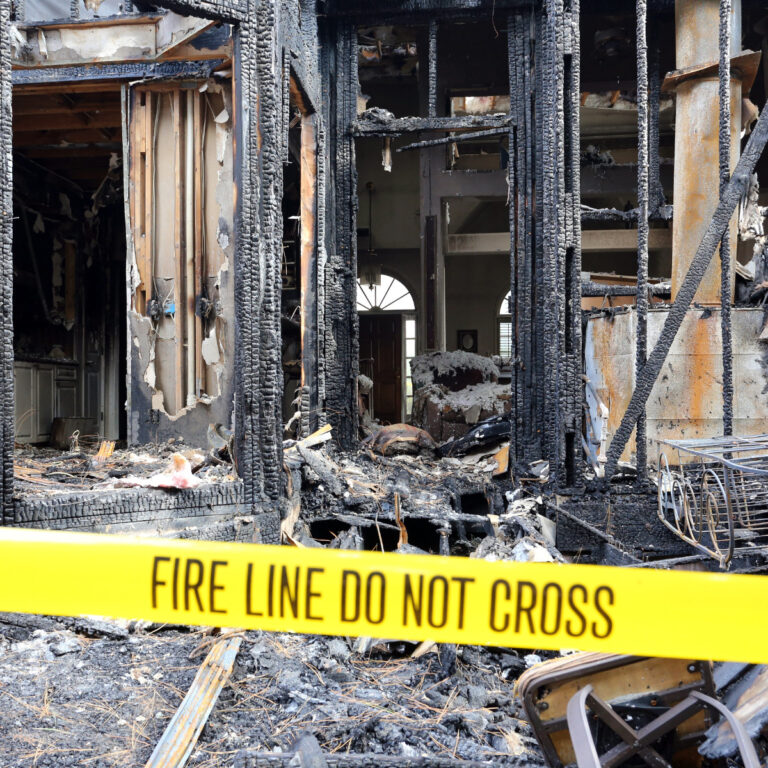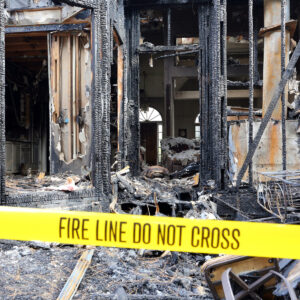 Summer vacation season is here! Going on vacation is always exciting, but before you head out, take some time to ensure your home is safe and secure with a fire safety checklist. Fires can happen even when no one's home and aren't something that you can just prevent once they start – it's always better to take measures to prevent them before they happen.
Let's take a look at how to prevent house fires while on vacation and minimize your risk of coming home to an emergency. These fire safety tips will not only help prevent house fires but will also give you peace of mind while you're away!
Fire Prevention While on Vacation
Update home security network: Before leaving your home for an extended period, make sure your home security network is in proper working order. Ensure your cameras are functional, and motion sensors are activated. Additionally, inform your security company of your vacation, so they can be on the lookout if there is any suspicious activity.
Unplug electronics: Unplug all essential electronics from your home's power supply sockets before leaving. This includes appliances like microwaves, refrigerators, televisions, and other devices that can overheat and cause a fire. This measure is essential because electrical fires remain a leading cause of house fires.
Move firewood and leaves away from home: If you have firewood or leaves near your home, it's essential to move them away before leaving for vacation. Firewood and leaves are highly flammable and can ignite quickly. If the fire reaches your home, it can spread, causing unmanageable damage. By moving the firewood and leaves, you'll minimize the chances of a fire starting.
Store combustibles safely: Store all combustibles such as gasoline, propane, and other chemicals in properly sealed containers. Avoid storing hefty bags or old newspapers close to heat-producing appliances, as these materials can quickly catch fire and cause damage.
Furnace maintenance: Heating systems can be a significant source of fires during winter months, so it's important to take extra precautions before leaving for vacation. Ensure your furnace is in good working condition by scheduling a professional heater inspection and cleaning before leaving.
Blow out candles: This may seem like a no-brainer, but it's essential to ensure you blow out all candles before leaving home. According to the NFPA, candles are the top cause of house fires. If a spark ignites the candle's wick, it can quickly escalate into a massive fire. For the sake of home fire safety, make sure that all candles are out and not left burning in any room before leaving.
Make it look like you're home: It's wise to make it seem like you're still home even when you're not. If a burglar or an arsonist targets your home, they are likely to bypass it if it appears occupied. Consider installing automatic light timers on your lamps, leaving a car in the driveway, or asking a friend to visit your house.
Ask a trusted neighbor to keep an eye on your home: By asking a trusted neighbor to check on your home, you'll have peace of mind. Having a friend nearby can help prevent potential fires or burglaries.
Close all doors to prevent blazes: Just in case the unthinkable happens, it's best to close all doors in the home, including your closets. This will help contain a fire in one area and give the fire department more time to respond even if a fire starts.
Whether you're leaving your home for a week or a month, it's crucial to secure it against potential fires. By following this home fire safety checklist, you can significantly reduce the chances of a house fire and ensure the safety of your home while you're away. Remember always to be proactive in fire prevention and be prepared just in case they do happen. Safe travels!
Fire Damage Restoration Services From Reynolds Restoration
At Reynolds Restoration Services, we have witnessed the devastating effects of house fires firsthand. Fires can spread rapidly and take over an entire home in a matter of minutes and we are here to help you through the aftermath.

For nearly two decades, we have been helping homeowners with restoration and fire mitigation through our team of trained professionals. With three locations in the Mid-Atlantic region (Harrisburg, PA, Philadelphia, PA, and Baltimore/DC Metro area), we respond to emergencies right away.

Our team has the knowledge and expertise to handle smoke and fire remediation and restoration. Additionally, we understand how stressful such emergencies can be, which is why we treat each project with the utmost care and attention as if it were our own. While we hope you never need us, we are call 24/7/365 in case of emergencies.

')