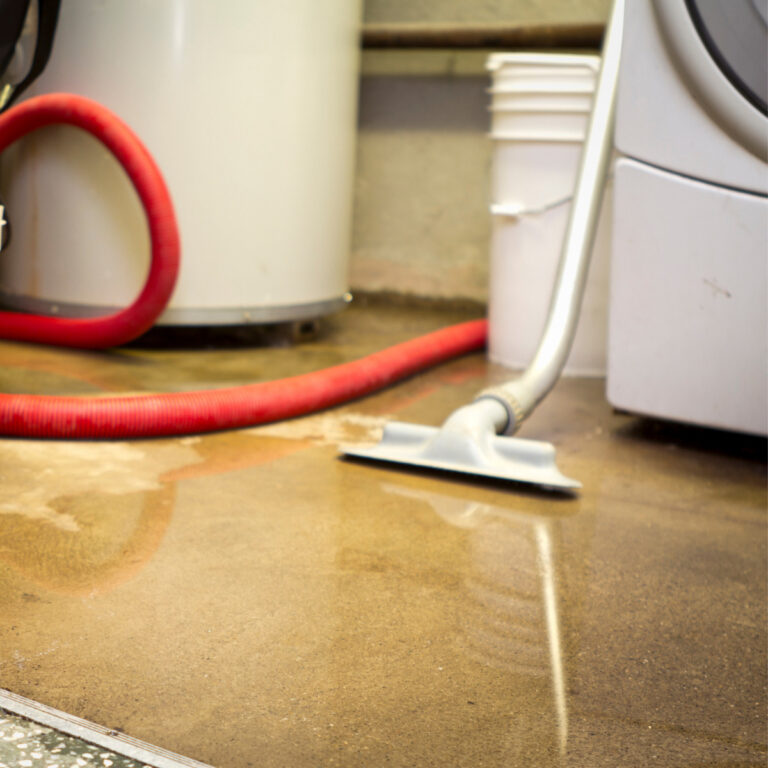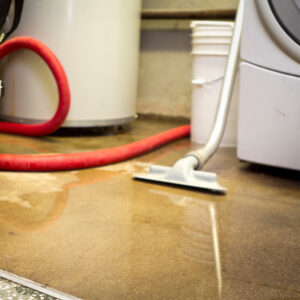 Basement flooding is one of the most frustrating experiences for a homeowner. Basement flooding can cost thousands of dollars in damages, create days and weeks of water remediation and restoration, and in some cases, even dislocate families.
As a homeowner, it's important to take preventative measures to stop basement flooding before it starts. How can you prevent basement flooding? Let's look at the causes of basement flooding, how homeowners can take steps to protect their home from water damage, and what to do if your basement floods even after taking preventative measures.
Causes of Basement Flooding
Basements are one of the most vulnerable areas of a home for flooding. When water surrounds a home, it has to go somewhere, and it often seeps into the foundation and then into the basement. While there are many issues and circumstances that can cause flooding, the most common causes are:
Rainstorms: Springtime is finally here and along with budding flowers and warmer temperatures; our region will start to experience spring rainstorms. Heavy rains can quickly cause a basement flood. Even as little as a half of an inch of rain can be problematic.
Plumbing leaks: Plumbing leaks are often the culprit for basement flooding. Burst pipes, especially in the wintertime, can dump gallons of water into the basement. Laundry room in the basement? Leaking washing machines can also create a flood.
Leaky windows: Many homeowners neglect to maintain basement windows – after all, out of sight, out of mind. Window wells can fill with water and leak into the basement through and around the windows.
Cracked foundation: Cracked foundations are the most common cause of basement flooding. Foundation cracks are caused by temperature changes, settlement, and soil moisture levels.
Burst hot water heater: The average water heater will last between 8 and 12 years. Once it reaches its lifespan, it has the potential to burst. Burst hot water heaters can flood a basement in minutes.
Basement Flooding Prevention Tips
Some flooding, especially during torrential storms, may be hard to completely prevent, however you can take steps to protect your home in case of a flood.
Grade your yard properly: The next time it rains, take a walk around your home to see where the water has pooled. In most basement flooding situations caused by a rainstorm, the likely cause is poor grading around the home. Water should channel away from the home. If you see water up against the foundation and siding, talk to a landscaper about properly grading the lawn away from the home.
Extend downspouts: Downspouts should extend away from the home rather than dumping water right next to the foundation. Downspout extensions are available at your local hardware store and can be easily installed on your own.
Leave a gap between mulch and siding: If you have flower beds surrounding your home, leave about 6 inches between the landscaping and the outside walls. This gap will help move water away from the house in a rainstorm.
Clean the gutters: Many homeowners don't associate gutters with basement flooding, but it is a main cause of flooding. When the gutters are clogged and cannot keep up with drainage, the water is forced to dump directly below the gutters into the foundation. During your spring yard maintenance, grab a ladder and remove sticks, dirt, and debris from your gutters to help prevent flooding.
Inspect the foundation for cracks: It's good practice to visually inspect your foundation a few times a year to check for cracks or settlement. Foundation cracks allow water to easily permeate the concrete. If you discover foundation cracks, you can seal them with an epoxy sealer.
Install (and maintain!) a sump pump: Sump pumps are lifesavers for homeowners. If you already have one installed, make sure you are maintaining it properly so it works when needed. If you don't have one, consider installing a sump pump. Sump pumps can cost several thousands of dollars; however, they are designed to prevent large-scale flooding and can save you money in the long run.
What to Do After a Basement Floods
Even with proper preventative measures in place, floods can still happen. Do you know what to do after a flood? Here are some steps to take if your basement floods.
Stay Safe: During and after a flooded basement, it's important to keep safety a priority. Water and electricity are a dangerous combination, so shut off the electricity to the affected area.
Document Damages: After a flood, contact your insurance company as soon as possible. The insurance adjuster will document damages for your claim; however, you will want to provide evidence of damaged items as well. Take pictures of the flooded area before removing any damaged items like furniture, belongings, and building materials such as wet drywall.
Begin Drying: Water damage isn't the only risk after a flood. Start drying your property promptly to get ahead of mold growth. Open all windows to allow fresh air and sunlight to reduce the moisture and use a dehumidifier to speed up the process. Remove wet, damp items, and dry things like upholstery and carpeting that can be prone to mold growth within two days of the flood.
In cases of a minor basement flood, you may be able to tackle the problem on your own. Larger floods can be hard to handle though and working with an emergency restoration company can help you get your home back in good shape quickly and easily. With water emergencies, it's important to act quickly to mitigate damages. A water damage restoration company like Reynolds Restoration Services can help.
Flood Damage Emergency Restoration Services
Reynolds Restoration Services has been helping homeowners for more than 15 years restore their homes to their pre-loss condition after a flood. Our team of emergency response specialists has the experience and equipment for water remediation and water restoration to get the job done quickly and efficiently.

We are on call 24/7 to respond to flood and water emergencies. With offices in Harrisburg, PA., Philadelphia PA., and the Baltimore, MD./DC metro region, we can be on-site quickly to assess damages, start dry out, and help you through the process. We have solid professional relationships with insurance companies and can help you with your insurance claim. You can report a claim at any time by calling 1-888-277-8280.

')