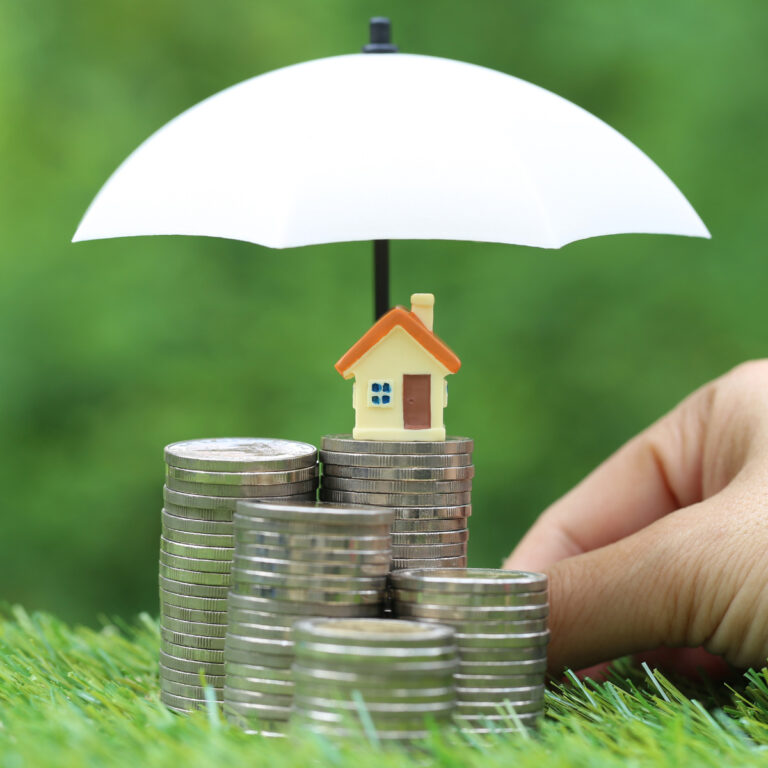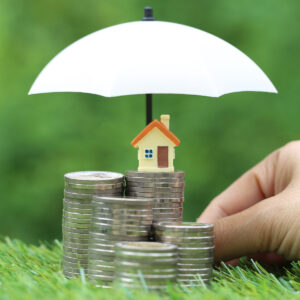 Homeowners insurance is one of the costs of owning a home you likely never think about until you have to. A standard homeowners insurance policy is designed to protect you financially from unexpected events that cause damages such as fire, smoke, theft, vandalism, falling trees, and weather events such as hail, wind, and lightning.
Not all policies cover every emergency or event though, especially when it comes to water damage. What types of water damage are covered by home insurance? Let's review the different types of water emergencies that are typically covered by homeowners insurance and what is generally excluded.
What Types of Water Damage Are Covered by Insurance?
Arriving home after a week-long vacation to a flood in your basement due to a burst pipe is not the best way to end your trip, especially when the water has damaged the walls and floor. Will this be covered by insurance?
Most homeowners insurance policies will cover water damage when it's related to a sudden or accidental water source inside your home. The key phrase here is "inside your home." Water coming from outside your home may not be covered by your policy.
Here are several examples of when water damage is covered by insurance:
Rain (But Not Flood)
Rain is one of the most common causes of water damage to a home. If a strong storm breaks a window and rain damages furniture and the interior of your house, your homeowners policy will likely cover the costs to repair the window, walls, and floor. Your personal property coverage will cover damaged items like furniture.
Overflow Appliances
Washing machine causing a water leak? Did your water heater burst and flood the basement? Most homeowners insurance policies will cover the damages related to an overflow appliance. Under your policy, repair expenses are likely covered by dwelling coverage and property damage would be covered through personal property coverage. The critical thing to remember about burst appliances is that the event had to be accidental and sudden to be eligible for reimbursement.
Leaking or Burst Pipes
Sudden burst pipes or leaking pipes can cause water damage quickly. Whether the water comes from a frozen pipe during the winter, or from a sudden burst pipe that was accidentally hit during a home renovation project, the good news is your homeowner's insurance will likely cover the costs for water mitigation and repair.
Both dwelling coverage and personal property coverage, both part of your general homeowner's insurance policy, will help defect the costs of cleaning up after the water loss.
Water Damage Resulting from Extinguishing a Fire
In most cases, your homeowner's insurance policy will cover water damage that is related to a fire. If you have a kitchen fire or a dryer fire and firefighters damage items in your home to put the fire out, there's a pretty good chance your policy will cover the damages.
If you've experienced water damage at your home and are unsure if your policy will cover the loss, talk to your agent. They will be able to help you determine the best course of action to recover money to pay for repairs. Negotiating with the insurance company can get a little complicated at times, especially if this is your first time using your insurance. At Reynolds Restoration Services, we have worked with most major insurance carriers on water damage claims and can help you through the process.
What Types of Water Damage are Not Covered by Insurance?
Unfortunately, not all water losses are covered by homeowners insurance. It's good practice to review your policy at least once a year with your agent and ask specific questions about what is covered – and what is not covered – in the event of water damage.
Here are three common examples of when your insurance policy will exclude water damage:
Maintenance Issues
If your washing machine slowly dripped water and caused your floor to become damaged or a bathroom faucet leaked for months and damaged the cabinets, your homeowner's policy won't be of much use. Remember, water damage is only covered by sudden and accidental water issues. An issue that has been going on for months isn't considered "sudden."
Repair or Replace the Source of the Water Issue
Did your roof leak during a summer rain and damage the inside of the house? Your homeowner's insurance policy will cover the damages for inside the house, but won't necessarily cover the cost to repair or replace your roof. Similarly, if your dishwasher suddenly flooded the kitchen and damaged the floors, your policy would cover the costs to repair or replace the floor, but not cover the cost to replace the dishwasher.
Flood
Is water damage from flooding covered by homeowners insurance? The answer is almost always no. Most homeowners insurance policies specifically exclude water damage from flooding. Flood insurance is a separate policy that can be purchased through the Federal Emergency Management Agency National Flood Insurance Program.
Water Damage Emergency Restoration Specialists
At Reynolds Restoration Services, we understand the stress homeowners feel after a devastating water loss. That's why our team of emergency restoration professionals is well versed in working with insurance companies after a water, flood, or storm loss. We have established relationships with national insurers and regional providers and can help you file a claim after a water loss.

We three offices in the mid-Atlantic region – Harrisburg, Pa., Philadelphia, Pa., and the Baltimore/DC metro region – our crews can be on-site within hours to lead the emergency mitigation, restoration, and reconstruction process. While we hope you don't need our services, we are on-call 24/7 to respond to water damage, fire and smoke damage, and storm damage. For emergency services, call us at 1-888-277-8280 for immediate help.

LEARN ABOUT OUR WATER DAMAGE SERVICES

')