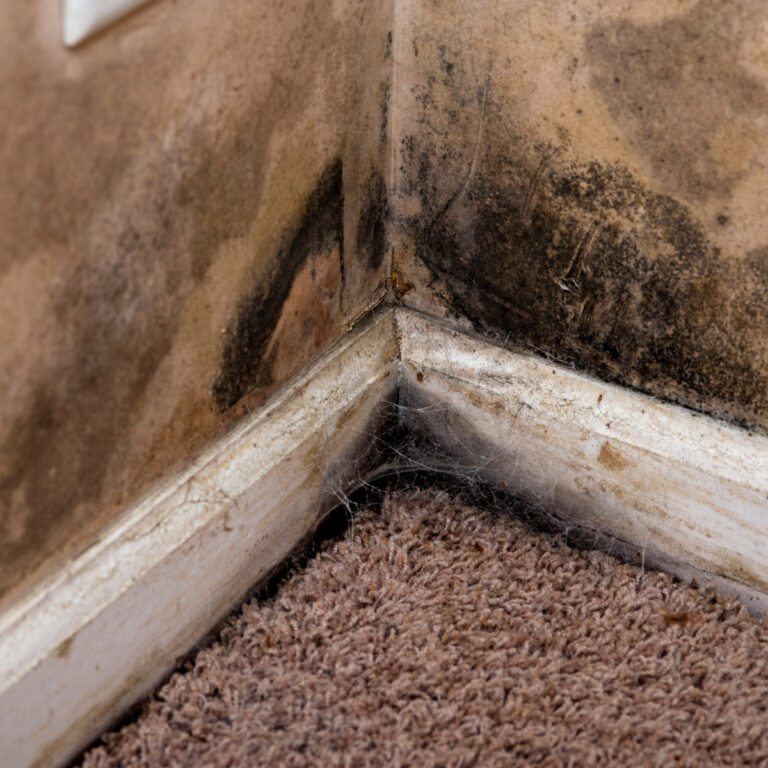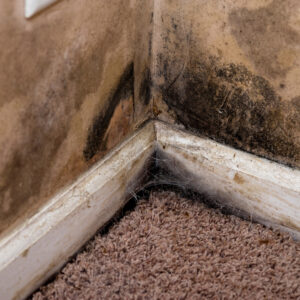 Many homeowners are naturally DIYers and are well versed in home projects like installing new flooring, repainting rooms, and even installing plumbing fixtures. When a mold issue arises, DIYers may be tempted to attack the problem themselves to avoid hiring a professional mold remediation company. In some cases where a mold issue is minimal and contained, it can make sense for a homeowner to address the issue, but for large mold infestations, DIY mold removal can be dangerous.
Without the proper equipment and training, DIY mold removal can actually make things worse and even cause health problems for homeowners and home occupants. Why is DIY mold removal dangerous? Let's look at when and why removing mold in your home yourself may not be a good idea.
Mold Growth Can Get Worse
Mold spores spread very fast and easily through the air. When you attempt to remove mold yourself, you can disturb the mold causing it to move to other areas of the house. Once disturbed and airborne, mold can contaminate an entire house within a few days.
Once the mold growth spreads, professional mold removal will be required to rid your house of mold.
Mold Spores Cause Adverse Health Affects
Mold problems are not something to take lightly. Different types of mold, especially black mold, can cause long-term health problems especially in people with asthma and other respiratory health conditions. Mold spores irritate the airway and can cause watery eyes, sneezing, coughing, a runny nose, and sometimes even a rash. For family members with pre-existing conditions, these symptoms can be made worse from mold exposure during a DIY mold removal project.
The most common types of mold that affect health include:
Stachybotrys: Stachybotrys, more commonly known as black mold, is a toxic mold that causes flu-like symptoms, headaches, memory loss, and severe respiratory damages.
Chaetomium: Chaetomium is commonly found in homes that have water damage. It thrives in wet, dark areas such as basements and can affect drywall, baseboards, carpets, and wallpaper. Chaetomium-related health issues include watery eyes, breathing problems, and even neurological damage.
Aspergillus: Aspergillus spores are present in almost all the air we breathe, however, it can be dangerous for people with compromised immune systems. Exposure can cause allergic reactions and lung issues.
Penicillium: Like aspergillus, penicillium is a common mold found in everyday environments. If trapped in your home, it can lead to bronchitis and asthmatic symptoms.
Bottom line? Removing mold yourself can be a health risk to you and anyone you share your home with. If you discovered a mold issue at your home, it's best to contact a professional mold remediation company to address the issue.
Missing Hidden Mold
Mold spores are invisible to the naked eye and are hard to remove. Mold can hide in places you may never think of including HVAC systems. If you miss removing the mold and addressing the source, it can spread throughout the house and cause further issues.
Learn About Our Mold Remediation Services
Mold Remediation Takes Special Equipment
Mold remediation is a process that is best left to the experts. Mold remediation companies have special equipment such as HEPA vacuums, specialized personal protection equipment, air filters, containment systems, and heavy-duty products that help remediate mold and also protect the team working in the affected area.
Furthermore, professional mold remediation specialists have the proper training and certification to address mold issues in residential and commercial properties. When choosing a mold remediation company to help you with your mold issue, be sure their team holds certifications as AMRTs (applied microbial remediation technicians)
Mold Remediation Specialists at Reynolds Restoration Services
Reynolds Restoration Services, serving customers in the Harrisburg, Pa., Philadelphia, Pa., and Baltimore, Md./Washington D.C. metro region, has more than 15 years of experience removing mold from both residential homes and commercial properties. Our emergency response team is trained and certified to find, address, and remediate mold issues.

We know that water damage and subsequent mold issues can be a nightmare for homeowners. That's why our team approaches each project as if it were our own home, and works quickly, efficiently, and professionally to take care of the issue so homeowners can feel safe in their homes. Our team is on-call 24/7 to help.

As an independent, locally-owned company, our mission is to respond and rebuild with care. We do this through transparent and open communication with our customers. We understand the stress that is caused by a fire, storm, or water loss, and work hard to restore our client's properties to their pre-loss conditions so they can get back into their home or business as quickly as possible.

')