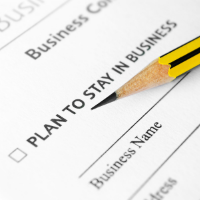 According to the Federal Emergency Management Agency, it is estimated that nearly 40% of businesses never reopen after experiencing a disaster caused by a fire, flood, severe storm, or another extreme event. And of those that do, 25% will shut down within two years. Those are startling statistics, but business owners that have an emergency response plan also referred to as a business continuity plan or disaster preparedness plan, can increase their chances of surviving after an emergency.
If you are in the early stages of disaster planning and emergency preparedness, it's important to build your plan strategically and intentionally. Disaster planning should include:
Vulnerability Assessment
Detailed List of Emergency Personnel
Floor Plans, Evacuation Routes and Shut Off Locations
Documented, Formalized Response Plan
Vulnerability Assessment
Creating an emergency plan for a business may seem overwhelming, but it doesn't have to be. The first step is to create a vulnerability assessment. Think of specific emergencies or threats that could affect your business and what consequences would occur.
Create a list of every threat you can think of that would affect your business and assign a probability to each threat. Having this assessment in place will help you and your emergency management team prepare a proper response protocol.
Threats to a business vary depending on geographic location. Typical threats include natural disasters, floods, tornadoes, tropical storms, earthquakes, blizzards, and ice storms, to name a few. Consequences from these types of threats are fires, explosions, structure failure, and loss of water, power, and even modes of communication.
Detailed List of Emergency Personnel
If an emergency, especially an extreme or catastrophic emergency, affects your business, you should have a team in place that understands their individual roles and responsibilities. During the emergency itself, if it is unclear who is the lead on evacuation plans, or who is the point of contact for the fire department, there could be confusion.
Before an emergency occurs, create a responsibility matrix for your emergency response team that includes contact information (office phone, cell phone, home phone), role, and overall responsibility. This matrix should be shared with the entire team so everyone understands who to call and what to do in an emergency. 
Floor Plans, Evacuation Routes and Shut Off Locations
Most office buildings and commercial business locations have floor plans, evacuation routes, and shut-off locations in a formalized document. The challenge, though, is many business owners can't quickly find these documents in an emergency.
As you build your emergency response plan, you should store these documents in a centralized location that is easily accessible. Consider scanning these documents and saving them digitally so they can be accessed on cell phones or from remote locations. Actions taken immediately and during the first 24-36 hours minimize potential loss, so any time saved finding documents can help protect your business.
Documented, Formalized Response Plan
Once you've completed your vulnerability assessment, compiled emergency personnel information, and organized your building documentation, the last step is to compile a formalized response plan as both a physical and virtual document. Include detailed response protocols such as staging locations for emergency crews, communication plans for internal and external stakeholders, lists of insurance companies, and even locations of valuable assets that should be removed from your property.
Understanding emergency response plans is the responsibility of each member of an organization, not just one person. Engage your entire team throughout the process so you can mitigate your risk and limit interruptions to your business during an emergency.
Proactive Restoration and Emergency Response Planning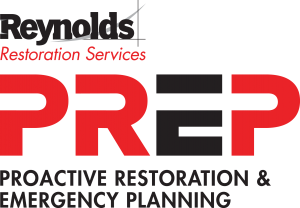 Reynolds Restoration Services PREP Program is a free, innovative service offered exclusively to commercial business owners. Our team of emergency response professionals will review and help finalize emergency response procedures and protocols for your business, ensuring a proper emergency and disaster plan is ready and in place for the smallest emergency to the largest disaster.

PREP documents emergency protocols and procedures in a centralized cloud-based location and is accessible to your facilities team and leadership at a moment's notice. We can upload your floor plans, building photos, evacuation routes, emergency contact lists, water, and electric shut off locations, insurance vendors, and more to the PREP app, which is easily accessible through both desktop and mobile platforms.

Don't let your business be vulnerable to an emergency. Reach out today to learn more about the Proactive Restoration and Emergency Planning program. Our goal is to help you prepare for the worst and limit long-term damages to your business.

')