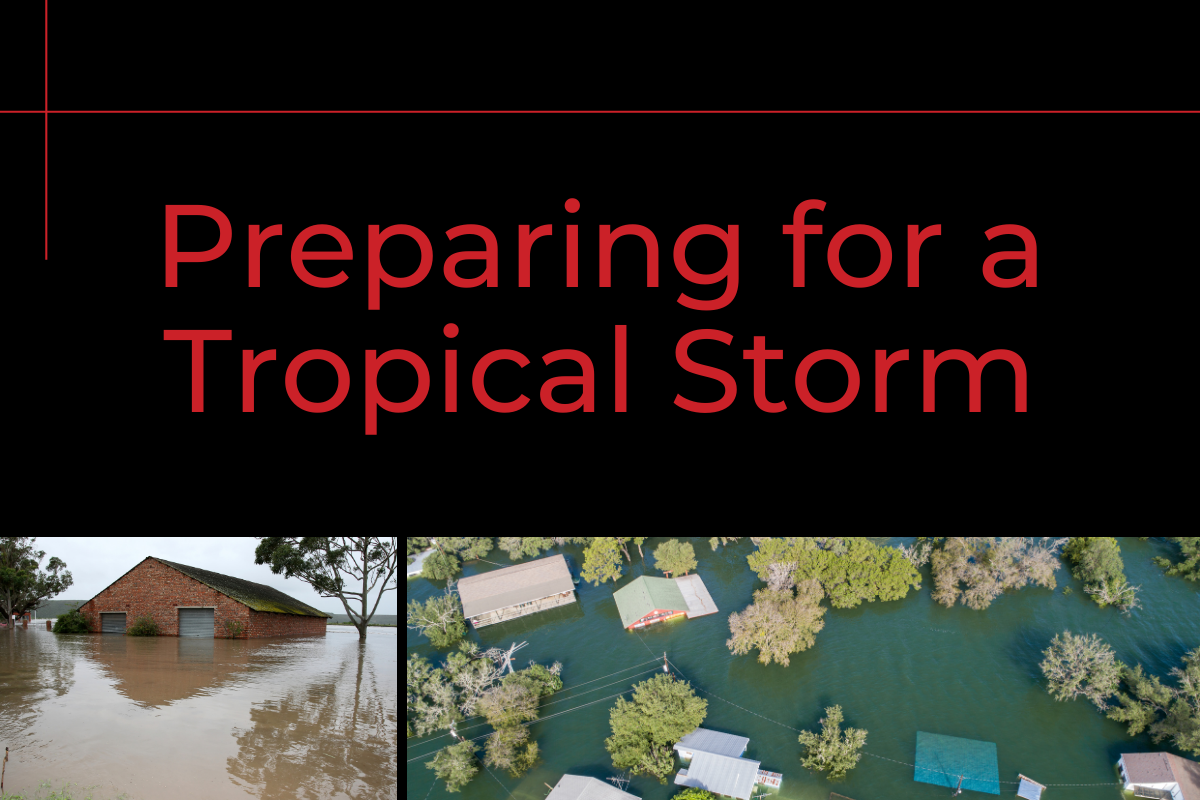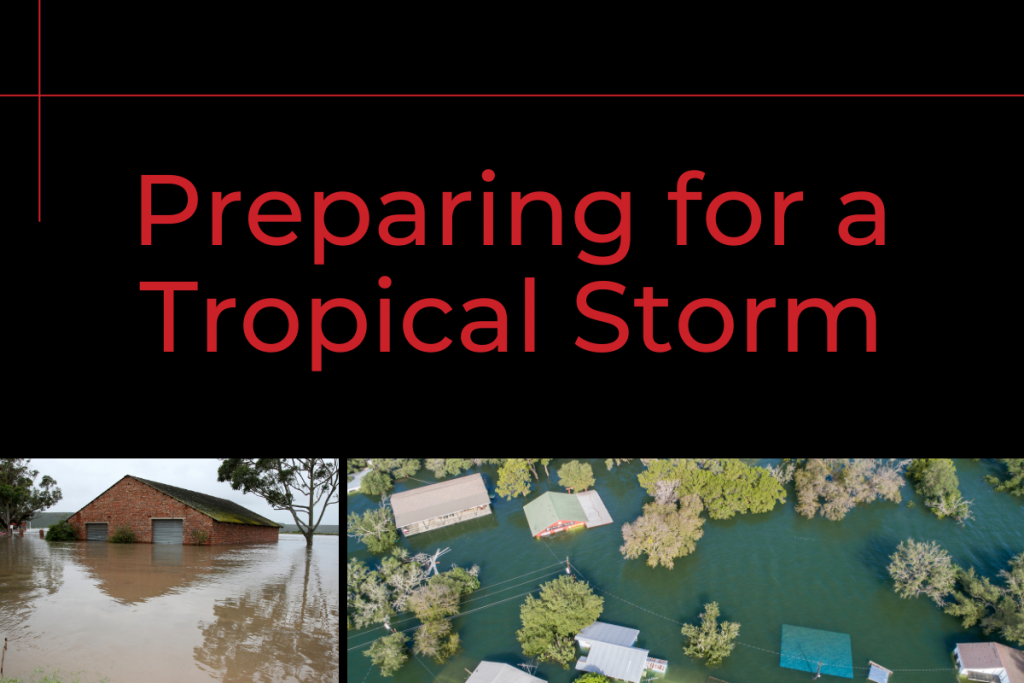 Tropical storms can bring heavy rain and wind to our region causing widespread power outages, flooding, and damages to homes and businesses. Even though the hurricane and tropical storm season began on June 1, it doesn't appear to be dying down soon. In fact, in September alone, there were five tropical cyclones active at once for only the second time in U.S. hurricane season history. Learn how to prepare for a tropical storm for our region.
While fierce storms can be scary, there are important steps to take to be prepared to stay safe while also minimizing damages to homes and businesses. Our team of professional commercial and residential restoration specialists has more than 15 years of experience helping home and business owners after a tropical storm. We've compiled the most important ways you can prepare for a tropical storm in the mid-Atlantic region.
Know Your Risk
Many people in the Northeast assume tropical storms and hurricanes are only a concern for residents in the south and gulf states. Tropical storms, however, can have an extreme impact in our region. Since 2000, there have been 15 storms that affected Pennsylvania, most notably Tropical Storm Irene in August 2011 and Tropical Storm Lee just a month later. Parts of Tropical Storm Fay affected our region in 2020, causing flooding.
The National Weather Service has tools on its website to help you determine your risk of tropical storms for your region.
Make An Emergency Plan
While weather-related emergencies and natural disasters are hard to predict, you can have a plan in place on how to respond. For families and homeowners, you should discuss:
Shelter Plans: If you need to shelter in your home and wait for a tropical storm to pass, what do you need to do? Of course, you should stay inside as much as possible, but there are other factors to consider such as rationing food and water if you are home for an extended period of time and do not have access to grocery stores.
Evacuation Plans: Should your area receive evacuation orders, how will you evacuate? Where will you go? If you have pets, what shelters will also accept your furry family members? Know your evacuation routes before you need to use them.
Communication Plans: How will you communicate with each of your family members in case of an emergency? Even more critical, does your entire family know what to do in an emergency even if cell phones are not working? Make sure everyone knows what to do – where to go – what to bring, especially if you can't immediately get in touch with them.
Gather Emergency Supplies
One lesson we can all take away from this year is making sure we have enough supplies in our homes in case we are unable to leave. Emergency kits at home should include:
Nonperishable Food: Items like pasta, canned fruits and vegetables, dry cereal, peanut butter, and dried fruit are important to have on hand for emergencies. Ready.gov recommends having at least enough food in your pantry for three days. You should also have bottles or gallons of water on hand.
Medical Supplies: When putting together supplies for an emergency, don't forget items like prescriptions, contact lenses, pain relievers, and other items you may need if you are home for a few days.
Pet Supplies: When planning for an emergency, keep in mind your pets may also need supplies and even items that provide comfort. Storms can cause pets to become anxious, so have a quiet place for them to retreat to in case of a tropical storm.
Candles, Flashlights & Batteries: HIgh winds associated with tropical storms can cause widespread power lines to fall. If you have a generator, make sure you have fuel and never run the generator in a garage or inside the home. Check your supply of candles, flashlights, and batteries as well to provide light during the evening hours.
Learn About Our Storm Damage Restoration Services
Prepare Your Business
Business owners should also prepare their buildings or professional campuses for tropical storms. It's estimated that nearly 40% of businesses never reopen following a natural disaster, and of those, 25% will close within two years. Now is the time to review your emergency management protocols to ensure your business is protected in case of a tropical storm. Not sure where to start? Reynolds Restoration Services offers a free program for commercial businesses that documents emergency response plans in a central location for all team members.
We're Here for You
While we hope you don't need us, and your emergency plans are ready in case of a tropical storm, we can help with storm cleanup and emergency planning for commercial businesses. We are on call 24/7 to respond to floods, fires, and tropical storms. Our team has been helping home and business owners for more than 15 years restore their property to its pre-loss condition quickly and efficiently. Reach out today for more information.

')