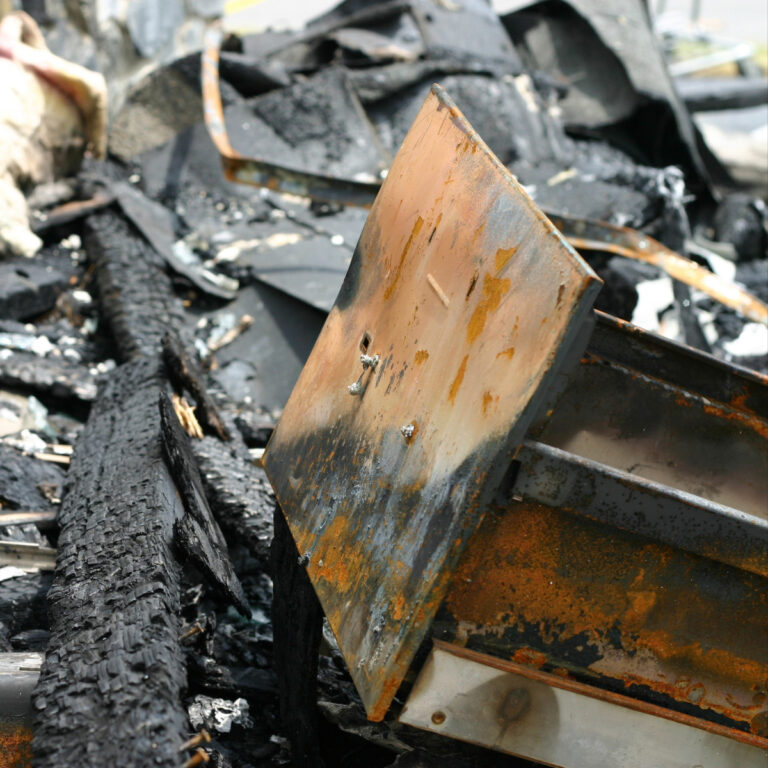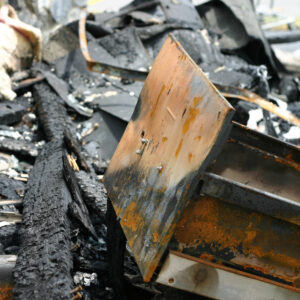 Fire can be catastrophic for a business owner. In addition to structural damages that can rack up thousands of dollars in repair and restoration costs, a business that experiences a fire may have to close for days, weeks, or even months, resulting in lost revenue. If you own a company, do you know what to do after a fire at your business?
Commercial fires are more common than you may think. In 2020, there were 111,000 non-residential fires in the United States. These fires accounted for more than $3.4 million dollars in damages. While a fire can be a nightmare for a business owner, knowing what to do immediately after a fire can help to minimize damages and get a business back up and running quickly.
Let's take a look at the steps to take after a commercial fire, what are some of the most common damages after a fire emergency, and how you can prepare for the next emergency at your business.
Steps to Take After the Fire
Even if you have fire prevention measures in place, sometimes a fire can still happen at your business. In the first few hours after the fire has been extinguished, you may not know what to do and feel at a loss for the next steps.
In our 15 years of experience as emergency restoration professionals, here is what to do after a fire in the workplace:
Document the facility: After the fire department has deemed your business safe to enter, it's important to document visible damages. Go room by room and take photos of damaged walls, furniture, supplies, and equipment. Jot down notes as you go through the building with as much information as possible. While you may be tempted to start repairs, hold off until you contact your insurance company.
Notify the insurance company: Reach out to your insurance agent as soon as possible to start the claims process. Your insurance coverage will help alleviate the financial burden after a fire loss. Get a claim number and a potential date that a claims adjuster can visit the property.
Contact an emergency restoration services company: Fire damage remediation and restoration is a complicated process and it's best to leave this task to the professionals. Professional fire, water, and smoke damage emergency restoration companies have the tools, experience, and resources to restore your business to its pre-loss condition. Further, companies like Reynolds Restoration Services have trusted relationships with most insurance carriers and can work with your insurance company on your claim.
Contact employees, business partners, credit card companies, suppliers, etc.: Large fires at a business almost always cause the business to close its doors for some time. Contact your stakeholders and inform them of any changes to business operations.
Fire is one of the greatest threats to a business and can be devastating. If your business has experienced a fire loss, contact the team at Reynolds Restoration Services today. We are on-call 24/7 and can be on-site quickly to start the restoration process. We know the different types of damages you may be dealing with after a fire loss.
Common Damages After a Commercial Fire
Fire is one of the most damaging types of emergencies at a business. When a fire occurs, firefighters may have to break down walls to access the source of the fire and can use hundreds of gallons of water to extinguish the fire. The most common types of damage that may occur are:
Fire damage: Fire damage, of course, is the most common type of damage after a fire. Fire can tear through drywall, destroy furniture, and melt or damage equipment including computers, retail inventory, and other business assets.
Smoke damage: Smoke damage is extraordinarily hard to remediate after a fire. Smoke can permeate walls and furniture. A smoke damage restoration company can help get rid of the smoke smell after the fire has been put out.
Water damage: Water damage after a fire can sometimes be more severe than the fire damage itself. Firefighters have one goal when they respond to a fire – get it out as quickly as possible. They can use hundreds, if not thousands, of gallons of water depending on the size of the fire.
Structural damage: It should come as no surprise that a fire can cause structural damage to a building. Depending on how long the fire burned before it was put out, your business may have severe structural damage and can even be deemed unsafe for occupants.
A fire at a business can be overwhelming, especially if the building experiences several different types of damage. If your business just went through a fire loss, contact us ASAP so we can help you get back up and running quickly. We have the tools, equipment, and experience to get the job done for your company and can also work with your insurance company to help expedite your claim.
Prepare for the Next Emergency
Did you know that nearly 40% of businesses never reopen after a catastrophic loss such as a fire? And of those that do re-open, 25% will close within two years. The best chance at recovering after a fire at your business is to plan ahead.
At Reynolds Restoration Services, we work with commercial businesses to help them prepare and finalize an emergency response plan. Our free Proactive Restoration and Emergency Planning, or PREP, documents emergency protocols in a central location so your leadership team, property managers, and stakeholders know what to do in the event of a fire.
Features of the program include:
Priority response as a preferred client. When your business is enrolled in PREP, you are given priority in an emergency.
Creation of a step-by-step facility disaster plan.
Access to cloud-based software with your disaster plan that is available to you and your staff from both desktop and mobile devices.
We've been helping commercial businesses with their emergency restoration services needs for more than 15 years and have used that experience to develop our PREP program.
Premier Commercial Emergency Restoration Services in the Mid-Atlantic
At Reynolds Restoration Services, we know how devastating a fire can be at a commercial property. For more than 15 years our team of trained fire mitigation and restoration professionals have been helping business owners after a fire. With three offices in the Mid-Atlantic region – Harrisburg, PA, Philadelphia, PA, and Baltimore/DC Metro area – we can be on site quickly to help after a fire.

We are on call 24/7 to assist. Call us at our 24-hour emergency hotline at 1.888.277.8280 for prompt service. While we hope you don't need us, we are here to respond and rebuild with care.

')