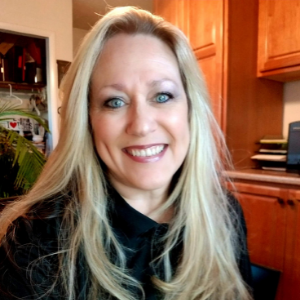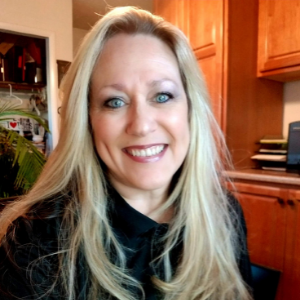 Ann-Marie Wargo joined the Reynolds Restoration Services team two years ago as a Project Manager and Estimator for the Elkridge, Maryland office. A construction industry veteran of more than three decades, Ann-Marie brings great insight and experience to her role in managing reconstruction projects from initial estimate to completion.
Prior to joining Reynolds Restoration Services, Ann-Marie owned a masonry company, was a partner at a general construction firm, and managed a kitchen-renovation showroom for an independent contractor. Her attention to detail and organization skills, along with her previous experience, make her a valuable resource to her colleagues and an advocate for her clients.
Ann-Marie is passionate about the industry and appreciates the craftsmanship that comes with a reconstruction project. "I appreciate the work that goes into a rebuild," says Ann-Marie. "Seeing a home that was completely gutted because of a fire or a flood come back to life is incredible. And seeing how happy a family or homeowner is after we are done is the best part of a project."
Although Ann-Marie has worked on several fire remediation projects since she joined the team, she notes that her most memorable project was at a local post office just a few miles from her house. "I have fond memories of visiting that exact post office as a teenager," says Ann-Marie. "As I walked through the building after the fire, I thought of my time there many years ago. I was happy to be a part of the team that cleaned up after the fire."
Ann-Marie credits her success at Reynolds Restoration Services to her colleagues at not only the Baltimore office, but across the entire company. If she needs help or has a question, she knows she can rely on her team to respond quickly and jump in to help if needed. "Everyone genuinely wants to help each other. There are so many professionals and specialists I can call with questions – it makes my job easy," she shared.
Outside the office, Ann-Marie is most likely spending time with her four grandchildren who range in age from 8 months to 7 years. She and her husband, Bob, share their home in Pasadena, MD, with their border collie Dazy. An avid traveler, Ann-Marie hopes she can reschedule a milestone birthday trip to Spain, France, and Italy that was canceled in 2020.
Fun Facts
Ann-Marie was a professional cake decorator for 11 years. She came out of 'retirement' once she became a grandmother.
Originally from Texas, Ann-Marie moved to Maryland when she was a teenager.
Ann-Marie spent several years working with her dog Dazy on trick training and frisbee training. Dazy is a pro!