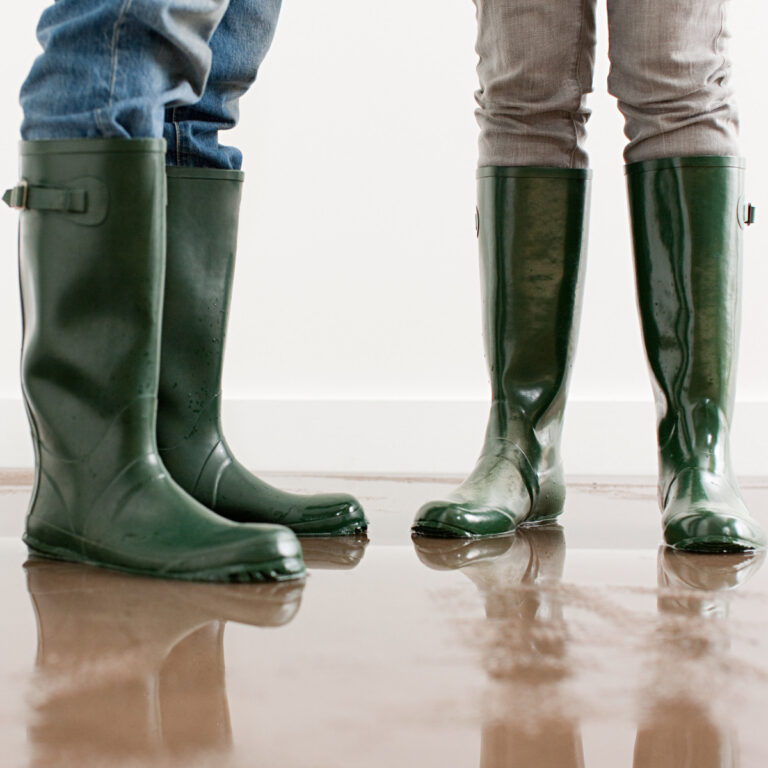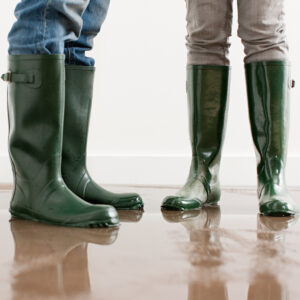 Floods are one of the most common natural disasters and can cause thousands of dollars in repair costs for homeowners. Water damage from floods can affect not only items like personal belongings but can also cause serious structural damages. Proactively preparing for a flood can help mitigate large loss, and prevent additional damage.
At Reynolds Restoration Services, we have responded to thousands of flood and water loss emergencies and have found the best ways that homeowners can prepare their home for a flood.
Know Your Risk
Risk assessment is an important part of planning and preparing for a flood. This is especially important if you have recently moved to a new home and have not yet lived in the property during the rainy season. Some homeowners are caught off guard during the rainy months when their home floods.
To perform a risk assessment, inspect the basement windows to ensure they are sealed properly and check for drainage areas that move water away from your home. During light rains, pay attention to see if there are pools of water near the foundation of the home. If so, you may be at a higher risk of a basement flood during a tropical storm or other severe rain events.
You can also check the FEMA Flood Map Service Center to find flood hazard information based on where you live. The flood maps are continually updated and provide insight into the probability of flooding in your area. 
Check Your Insurance Coverage
The best time to check your homeowners' insurance coverage is before a flood occurs. Flood insurance premiums and availability vary based on where you live, and some policies may not offer coverage. Most policies will cover water damage, however may not cover flood damage. Call your insurance company and ask what is covered in case of a flood.
Be aware that most flood insurance will not go into effect until 30 days after you have added it to your existing coverage. You cannot purchase flood insurance at the last minute before a tropical storm or other severe event arrives. 
Prepare Your Home for a Flood
There are several home improvement projects you can do around the house to help prevent flood damage. Most projects are DIY and can be done yourself, and others may require the help of a professional. Either way, these can save you money in the long term by preventing severe water damage.
Caulk the windows and doors to prevent water from coming into the house.
Make sure water drains away from the house. Dig a small trench to make space for the water to easily flow and not back up.
Install a sump pump in the basement. Sump pumps move water from a basement to the outside of a home. Sump pumps are a financial investment and can cost several thousands of dollars, however, they are designed to prevent large-scale flooding.
Waterproof your basement. Home flooding most often occurs in the basement. Resealing your basement with a water sealant can prevent seepage and stop floods before they occur.
Prepare Your Family for a Flood
Even if you've prepared your home for a flood, it's still important to prepare yourself and your family in case flooding occurs. If high amounts of water are pouring into your home, would you know what to do? It's important to talk to all residents of your home so they know what to do.
Develop an emergency plan. Should you need to leave your home, where would you go? Identify a safe place to go if your home floods. This place should be on higher ground and easy to get to in an emergency. Other things to include in your plan are the medical needs of family members and communication plans.
Have an emergency kit. During severe weather, power lines may be down and you can lose electricity. Create an emergency kit with flashlights, batteries, and several days of food and water (canned items and nonperishables work best). Don't forget about your furry family members, too. Always have food and water for your pets in case of an emergency.
Flood and Water Damage Restoration
At Reynolds Restoration Services, we understand that a flood can be a traumatic experience for a homeowner. For more than 15 years we have helped families get back into their homes after an emergency, and have the tools, training, and equipment to help quickly.

While we hope you never need our services, our in-house flood damage restoration experts can tailor a recovery process to your needs and can help you get back to normal as soon as possible. Taking quick action after a flood is critical to mitigating loss, which is why we are on-call 24 hours a day. With offices in Philadelphia, Harrisburg, and Baltimore, MD, we can be on-site within hours. Reach out today if you need us.

')