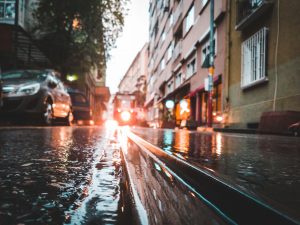 In 2019, more than 14 million people in the United States were impacted by flooding. With the 2020 hurricane season expected to be more active than normal, there is an even greater risk for flooding this year. Flooding can cause extensive water damage in homes and businesses, and it's important to take quick action after a flood to protect business assets and home possessions.
At Reynolds Restoration Services, we've responded to countless water and flooding emergencies over the last 15 years. Our team of restoration specialists offer the following tips to get your home or business dried out and back to its pre-loss condition.
Be Prepared
If you haven't yet experienced a flood, whether caused by a storm or a burst pipe, now is the time to plan for what to do in case of a water emergency. Businesses and homeowners with a proactive emergency response plan in place can reduce the amount of damages to their property. Your emergency plan should include:
contact information for your insurance carrier and utility companies;
a detailed inventory of high-value possessions; and
documented locations of water and electrical shut-off valves, to name a few items.
For commercial businesses, our team can help you with your planning with our no-cost Proactive Restoration and Emergency Planning Program (PREP). This program is designed to help businesses prepare a proper emergency and disaster plan for the smallest emergency to the largest disaster.
Be Safe
After a flood, it is critical to be safe when inspecting a flooded structure. Electricity and water are a dangerous combination, so be sure that your electricity is shut off completely as quickly as possible. If needed, contact your utility provider for assistance.
In cases of extreme flooding, the water in a structure may be contaminated with debris and even sewage. Wear personal protective equipment (PPE) such as masks, gloves, and boots, to protect yourself from injury if you are entering the damaged property.
Document Damages
While insurance companies will send an adjuster to document damages from a flood or water emergency, it's sometimes necessary for home and business owners to provide their own documentation. Document things like flooring, soaked furniture, wet drywall and damaged possessions for later reference.
Take Action
Knowing what to do in an emergency situation can save time and reduce recovery costs. If it is safe to do so, take the following steps to protect your home or business. Delays often result in additional damage to your property and its contents.
If possible, keep the indoor temperature below 70 degrees. This helps to prevent microbial growth.
Place foil or plastic below furniture legs to prevent rust or furniture stains on flooring.
Turn off the electricity to any affected rooms.
Place draperies through coat hangers and hang them on the rod to prevent water circles.
Be extremely careful on wet, slippery floors.
Remove items from the floor in affected closets.
Remove breakable items from items that will need to be moved.
Remove area rugs off of wet carpet.
Do not use a household vacuum as this may cause an electrical shock.
Try not to walk on wet carpeting as this may spread water to unaffected areas.
Begin Drying
For small water leaks and incidents, you may be able to dry out a home or business on your own. You should open all windows to allow for both fresh air and sunlight to aid in reducing the moisture, and should use a dehumidifier in spaces like closed rooms and basements, as long as it's safe to do so. Turning on fans and the central heating system are other ways to reduce moisture and prohibit the growth of mold.
When to Call in the Professionals
A water loss can be devastating and cause a home or business owner stress. For losses that affect more than a small area, you may consider calling in a professional restoration company like Reynolds Restoration Services. A professional team of emergency restoration specialists has the equipment, training and resources to safely and quickly dry and repair a building.
Our team of restoration and construction professionals is second-to-none in the industry. Each kind of catastrophic event requires a specific skill set for clean-up and restoration. Reynolds Restoration Services employs professionals with the necessary skills to handle a flood or water emergency. While we hope you don't need us, reach out if you have experienced a flood or water damage so we can start you on the path to recovery as soon as possible.